The gift has different types and features. And it has many patterns. But many people like to receive gift box that contains food items chocolate or dry fruits. On occasions like Diwali, Durga puja, and Holi we give Dry Fruit Hampers containing chocolate, dry fruits and many other food items that can increase anyone's appetite.
But not only the festivals or occasions. We can buy and order these gift hampers as birthday gifts for our mother, father, sister or brother.
Check out the Delicious Dry Fruits Hampers for Special Occasions
Dry fruits are the particular thing that one can present at any time. In our culture, we can deliver these gift items not only to our close ones, and often we offer this gift on auspicious occasions like weddings, baby showers, rice ceremonies etc. Culturally, dry fruits are one of the unique gift items for every family. Let's find out the fantastic Dry Fruits Hampers in this category.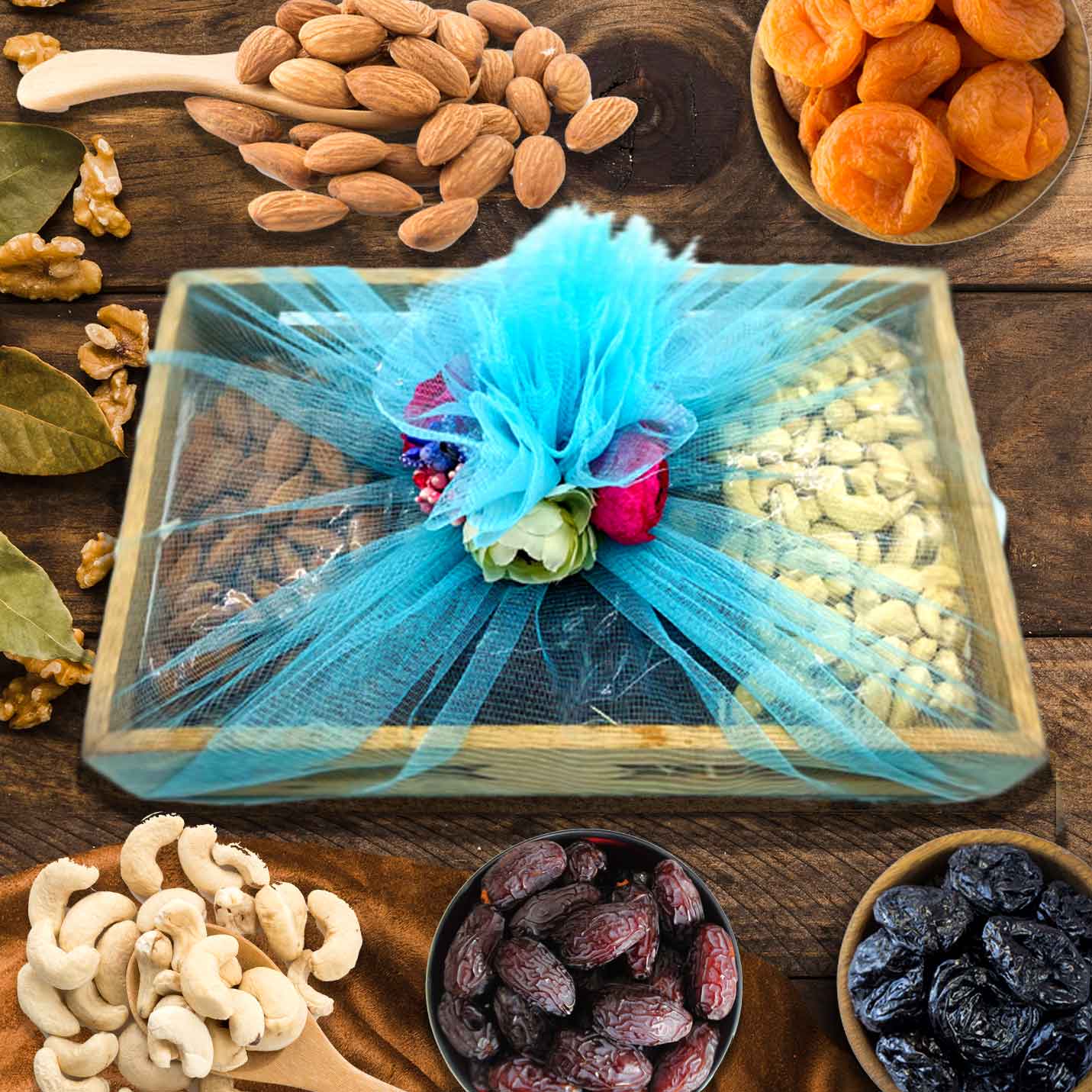 If you want to choose a premium quality gift hamper in this category, it is one of the best gift items. You can buy and present this gift item to anyone on any occasion. The gift hamper will carry the best quality dry fruit items such as almonds, cashew, apricots, dried apricots, etc.
All the dry fruits are packed in an outstanding 32*21 cm designable box. The gift will also carry a special tray.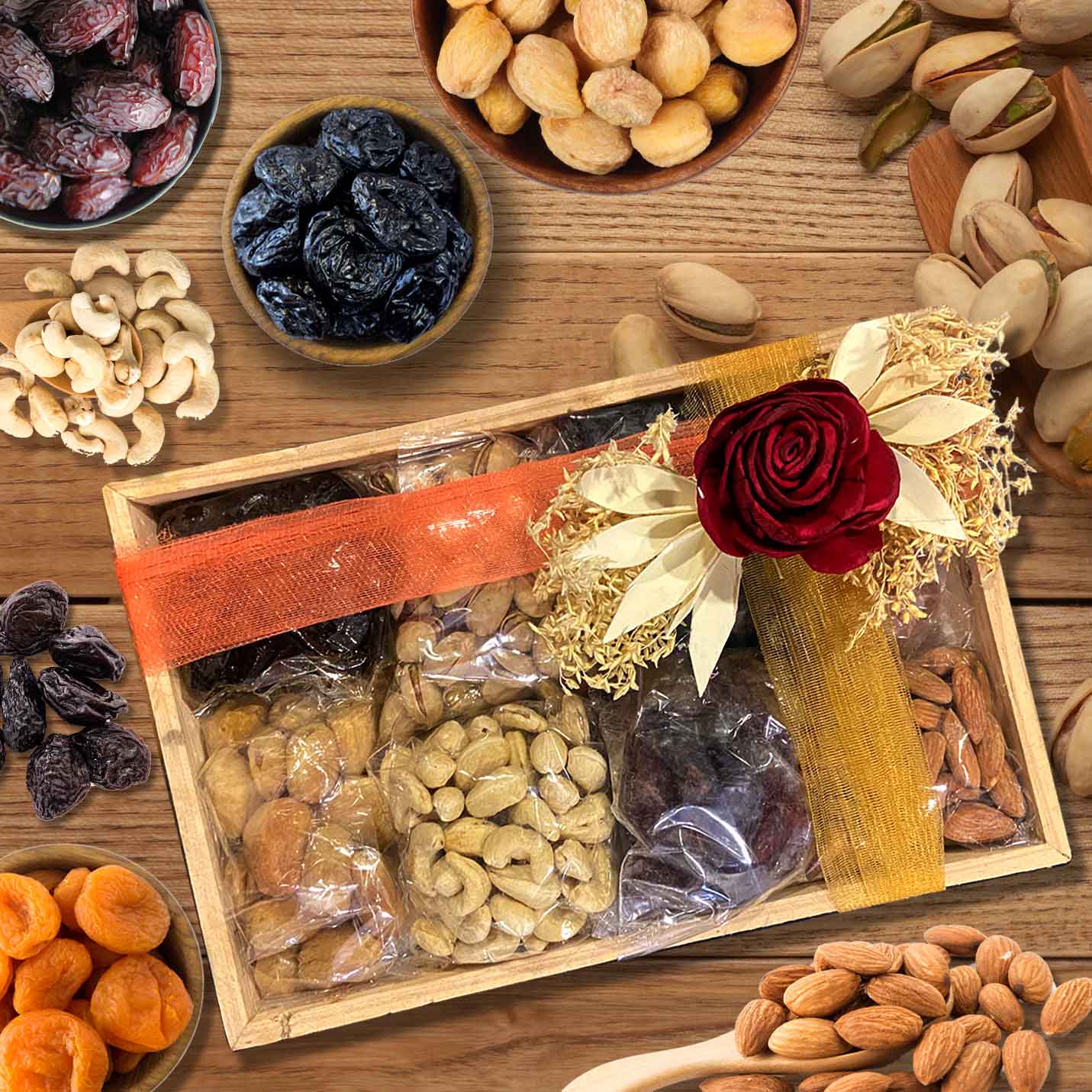 Tempting Tray of Dry Fruits and Nuts
The gift item has an elitist look. The tempting tray has many things that can blow one's mind. The tray is decorated with fresh cashew nuts 100 gm, 100 gm of dried prunes, and the tray will have 100 gm of apricots.
The tray is also assembled with dates, almonds, black raisins and pistachio nuts in a fantastic, eye-catchy wooden tray. If you want, you can do some customisation on the decoration part of the tray. The size of the box is 32*21 cm. You can present these gift hampers to your neighbour for a housewarming celebration or any auspicious occasion.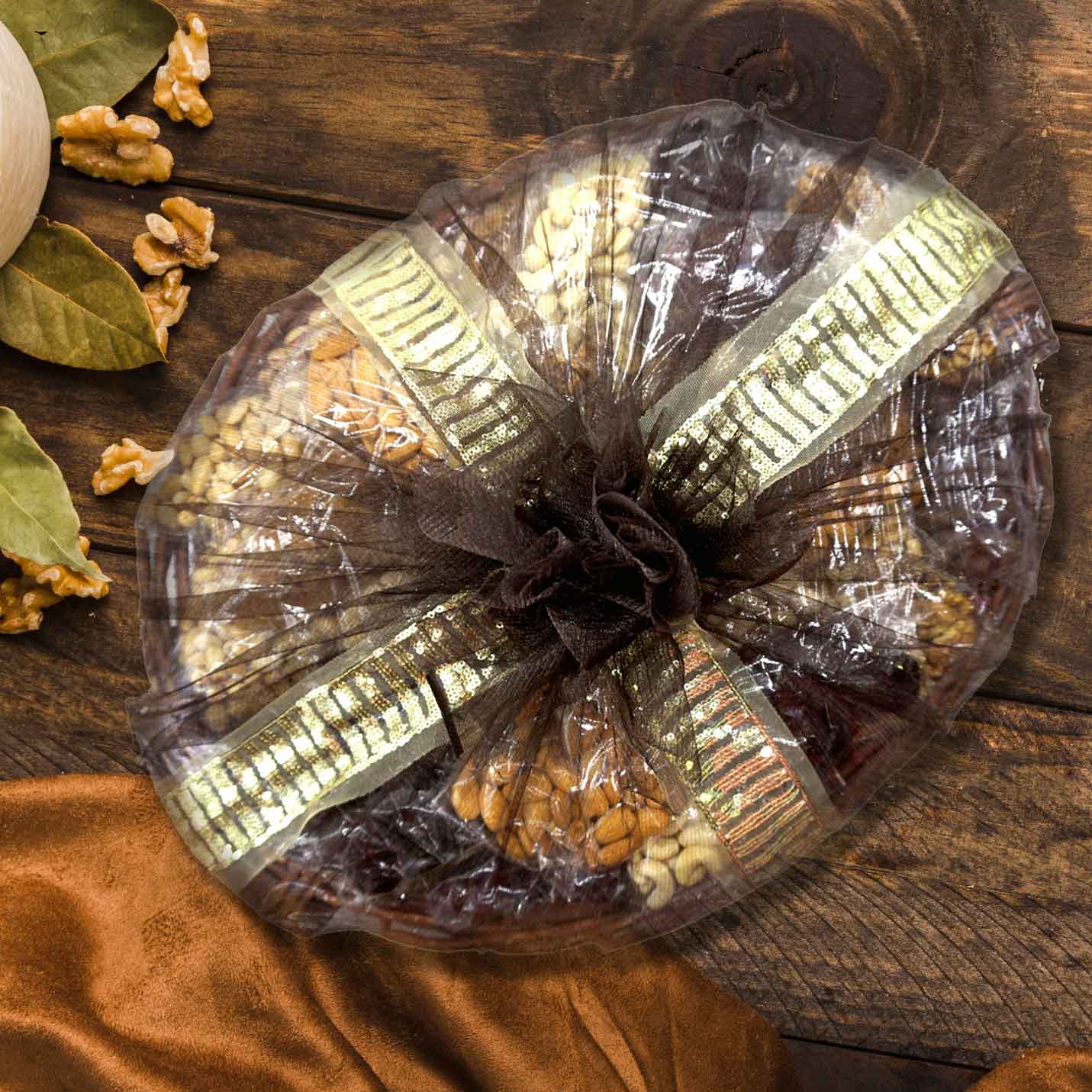 Presenting this fantastic and substantial deluxe gift hamper can win someone's heart. If you love someone deeply, give her an outstanding gift, it will be your gift. The deluxe dry fruits hamper carries ten exceptional items in a huge. The most crucial matter is that the walnut has a chocolate coat.
The wooden basket carries extraordinary dry fruit items like almonds, cashew, dates, pistachio nuts, salted peanuts, dried prunes, raisins, and chocolate-coated walnuts. The decorated wooden basket or tray can give this gift item a customised look. It is one of the aristocratic personalised gift items for the wedding ceremony or any other special occasion in your family.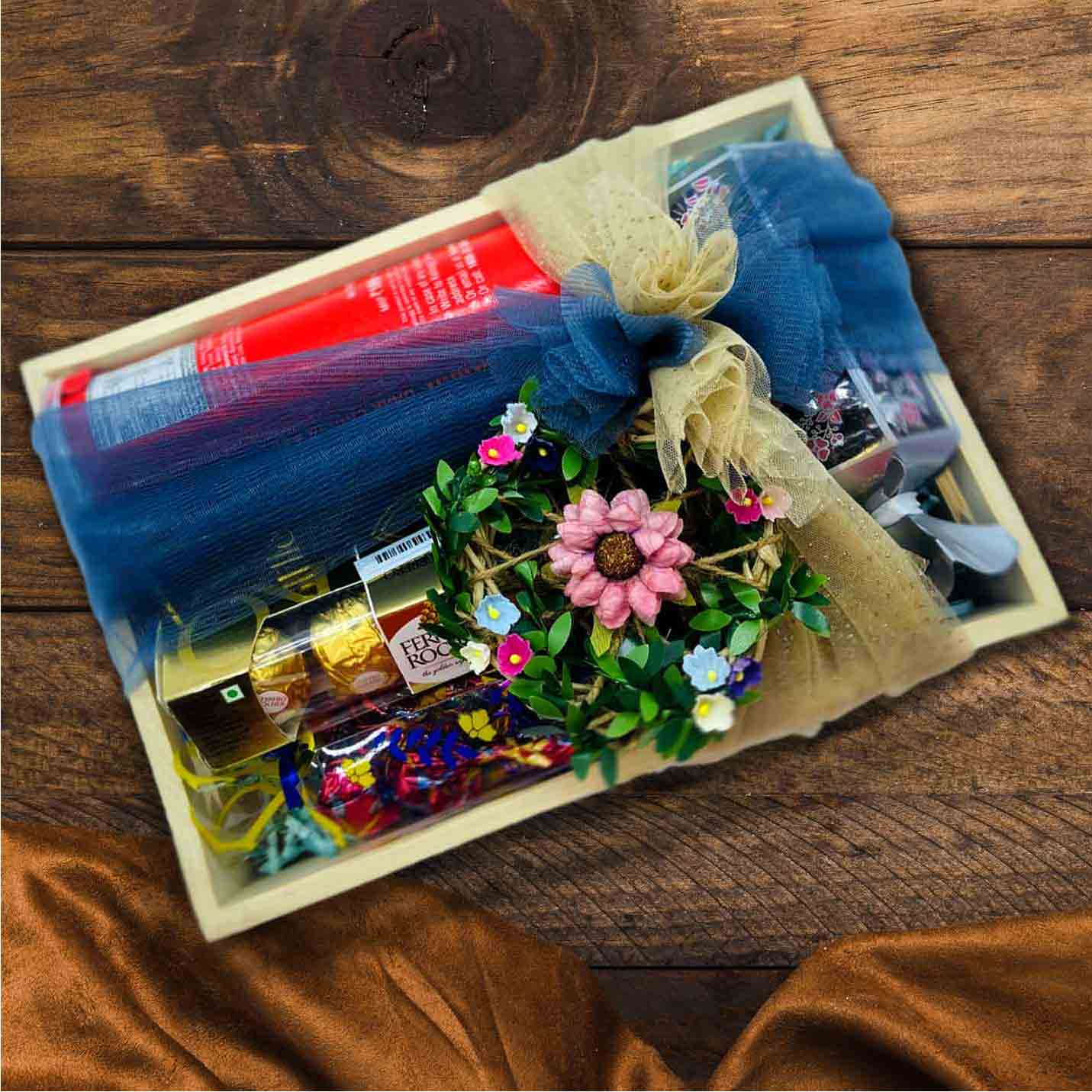 You can also try some chocolate gift items. We all know how chocolate plays a vital role bond a relationship. Besides this, you can present chocolate to anyone and anytime.
If you like homemade chocolate, then the chocolatey tray of happiness is the best choice as your gift item. The mouth-watering gift item carries homemade toffee, chocolate, and pringle chips.
The gift box also holds wonderful Cadbury Bournville and dairy milk dark chocolate. The products are well advanced in a decorated gift box. You can win any heart by presenting the gift.
Order the Dry Fruits Hampers from Esteem Online Store
You order all these personalised gifts from India's number one online gift shop Presto. The famous gift shop assures you to provide quality assurance for each gift hamper. Besides this, you can easily order the gift box from the online store. The virtual shop also promises hassle-free delivery at your doorstep.