The festive session is knocking the door, the Bengalis will be celebrating their most awaited festival, Durga Puja and all others in the country will be celebrating Navaratri. This time of the year is filled with happiness, grandeur, unlimited food and enjoyment, parties and get together. People visit their friends and relatives and enjoy together. The happiness becomes double when gifts are exchanged among each other. Why not gift customised gifts to your close ones this Durga Puja so that they can cherish them for the rest of their lives?
The traditional gifts are quite common and they are given to anyone. Now, the customised gifting has become quite popular and people are more shifted to exchange custom gifts like photo frames, gift hampers and custom coffee mugs that looks great, close to the heart and also great to share memories. In this blog below, you will know about the top Durga Puja gift ideas that you can gift your close ones and relatives in this festive month.
Chocolate And Flower Hamper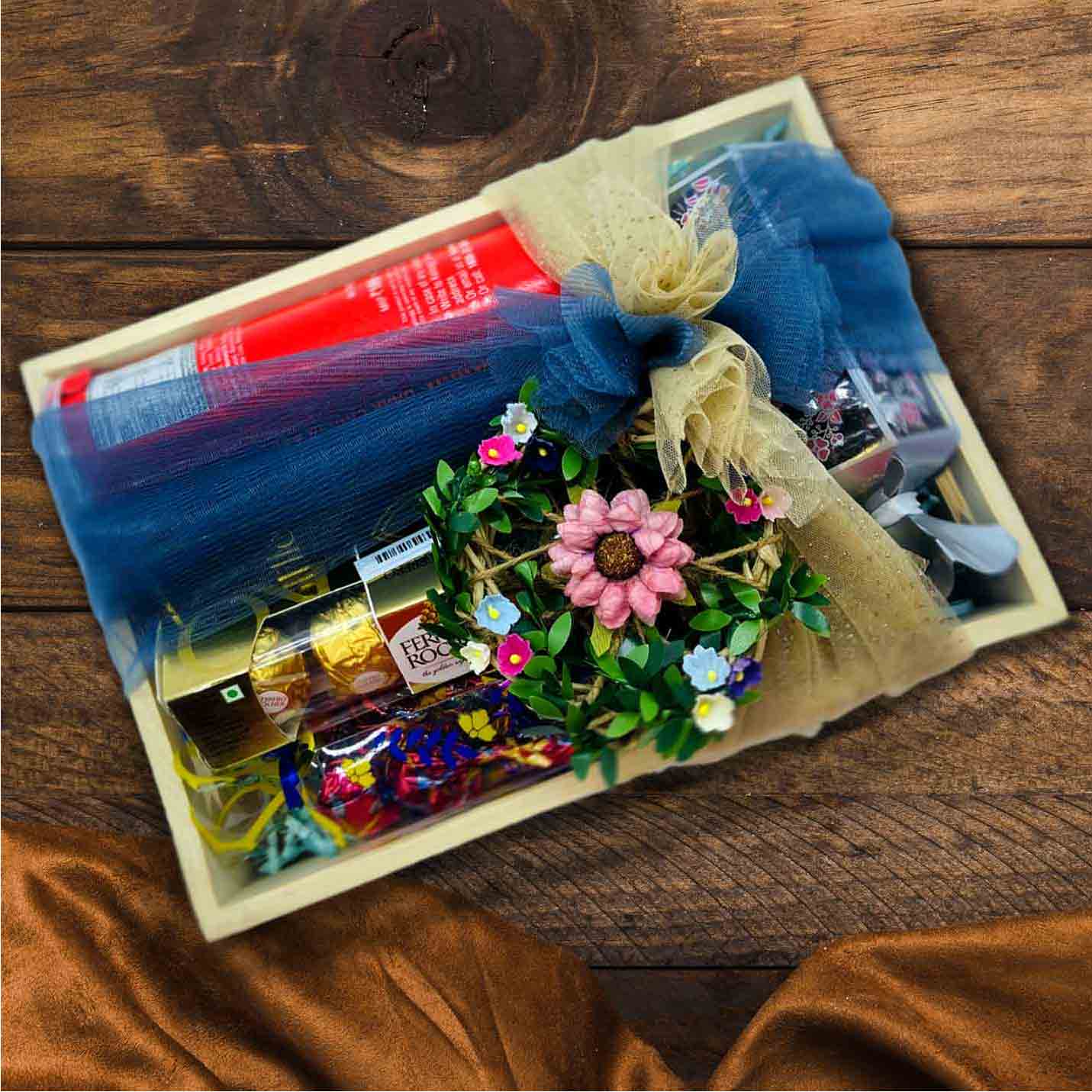 The hampers are quite famous and they are very good as a gifting purpose. If you are thinking to gift to your friend or someone who is smaller to you, the chocolate hampers are the most favourite ones for them. You can customise the flavour of chocolate as per the taste of the person and then combine the gift with flowers like rose and make a hamper for your close ones. There are so many online stores that offer customised gift hampers for the customers. Presto is one such brand that has wide range of flower and chocolate hampers to choose from. You can make your favourite hamper and get them delivered to the preferred address. 
Exclusive Basket Of Dry Fruits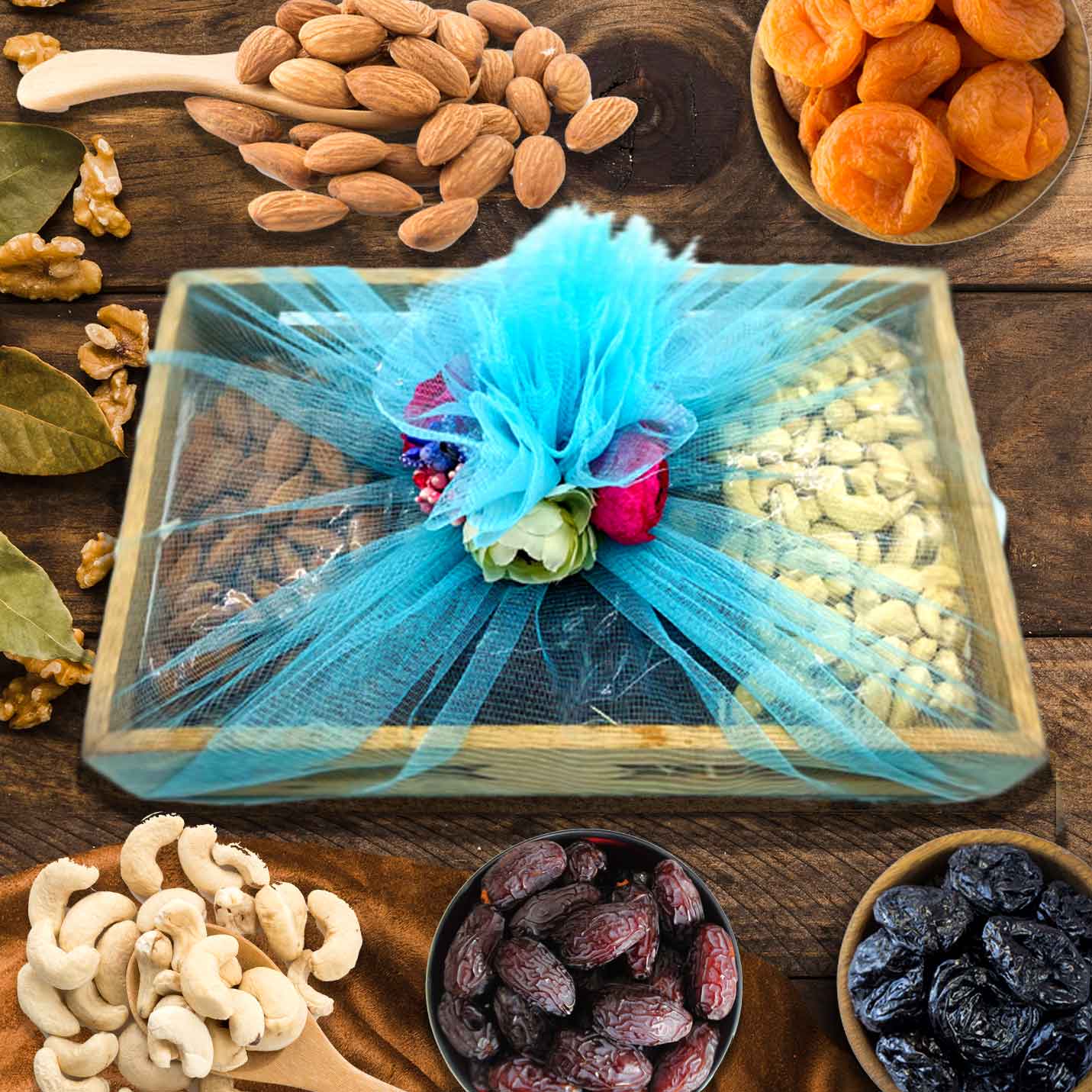 Yes, one of the most loved gifts to share to your close ones is the exclusive basket of dry fruits. This basket is nicely packed with different types of dry fruits and wrapped nicely. All the dry fruits are handpicked and they are of best quality. You can gift this hamper to anyone you like. All the dry fruits are packed with goodness and they are very tasty. This basket has 1 packet of 100 gram almonds, 1 packet of 100 grams of cashews, 1 packet of 100 grams raisins and 1 packet of 100 grams of pistachio. All these packets are decorated on the wooden tray and wrapped beautifully. If you are having a tight budget but you are looking for something exclusive, these hampers are just great to be shared. All these packets are of premium quality and they are best return gift for any occasion. 
Relishing Tray Of Gourmet Gifts
One of the favourite gifts that you can share to your close ones is this hamper tray. It contains 1 packet of chocolate wafer cubes, 1 packet of Davidoff coffee, 1 packet of Walkers cookies, 1 packet of twinings Green tea, lindt excellence bar, dried apricot, mixed nuts, imported sapphire cookies tin, Italian snacks matilde vicenzi, indian organic honey jar all are decorated on the wooden tray. Though the budget of this gift is quite high but if you want to make your special ones feel happy, these are the perfect gift to share.
Sherawali 3D Crystal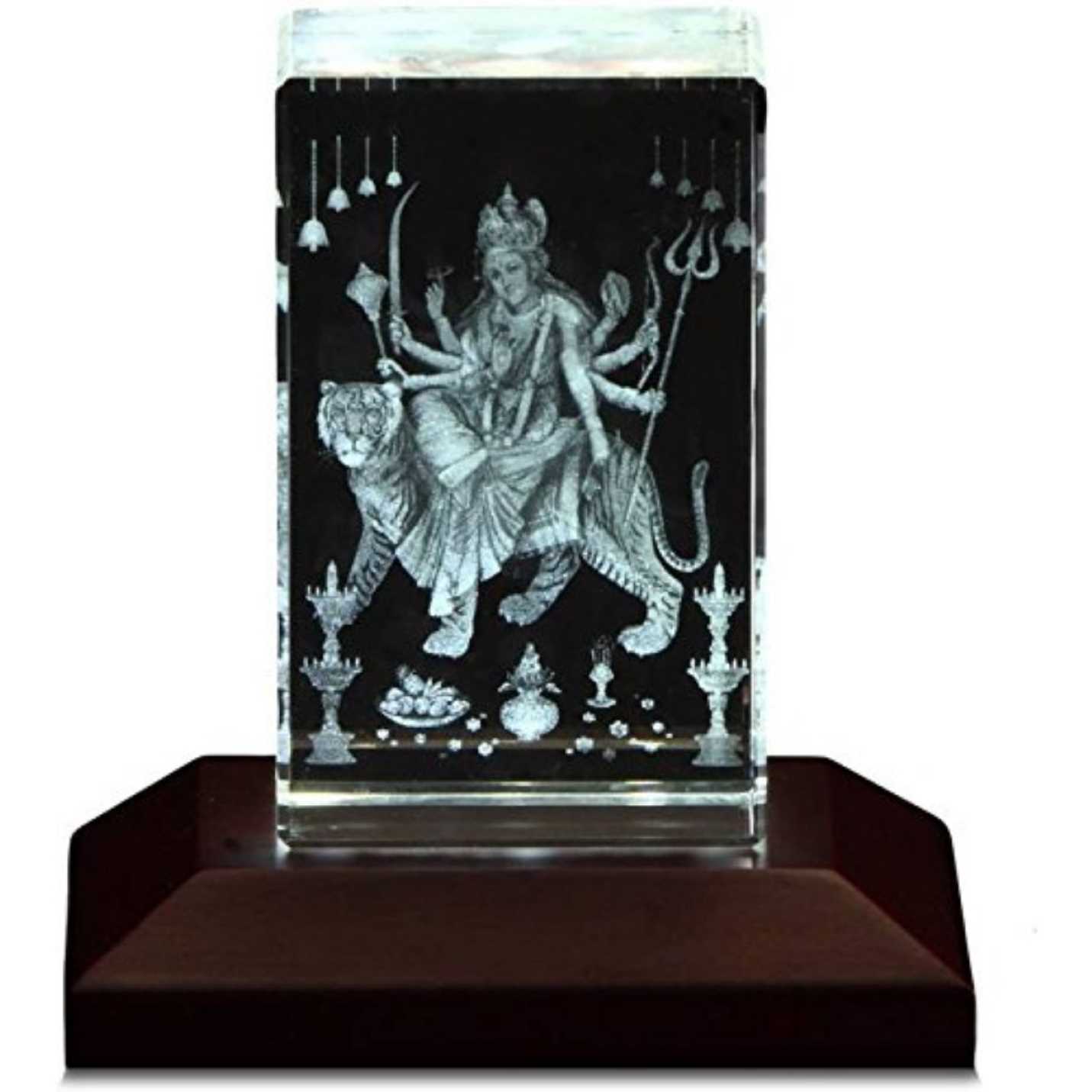 One of the best durga puja gift ideas is this Sherawali 3d Crystal that you can gift to anyone close. This crystal depicts Ma Sherawali who is the epitome of power and strength. Gifting this idol to anyone will make the person feel good and powerful and this idol will bring plenty of happiness. This is made precisely with crystal and looks great. 
Sweet Tooth Chocolate Tray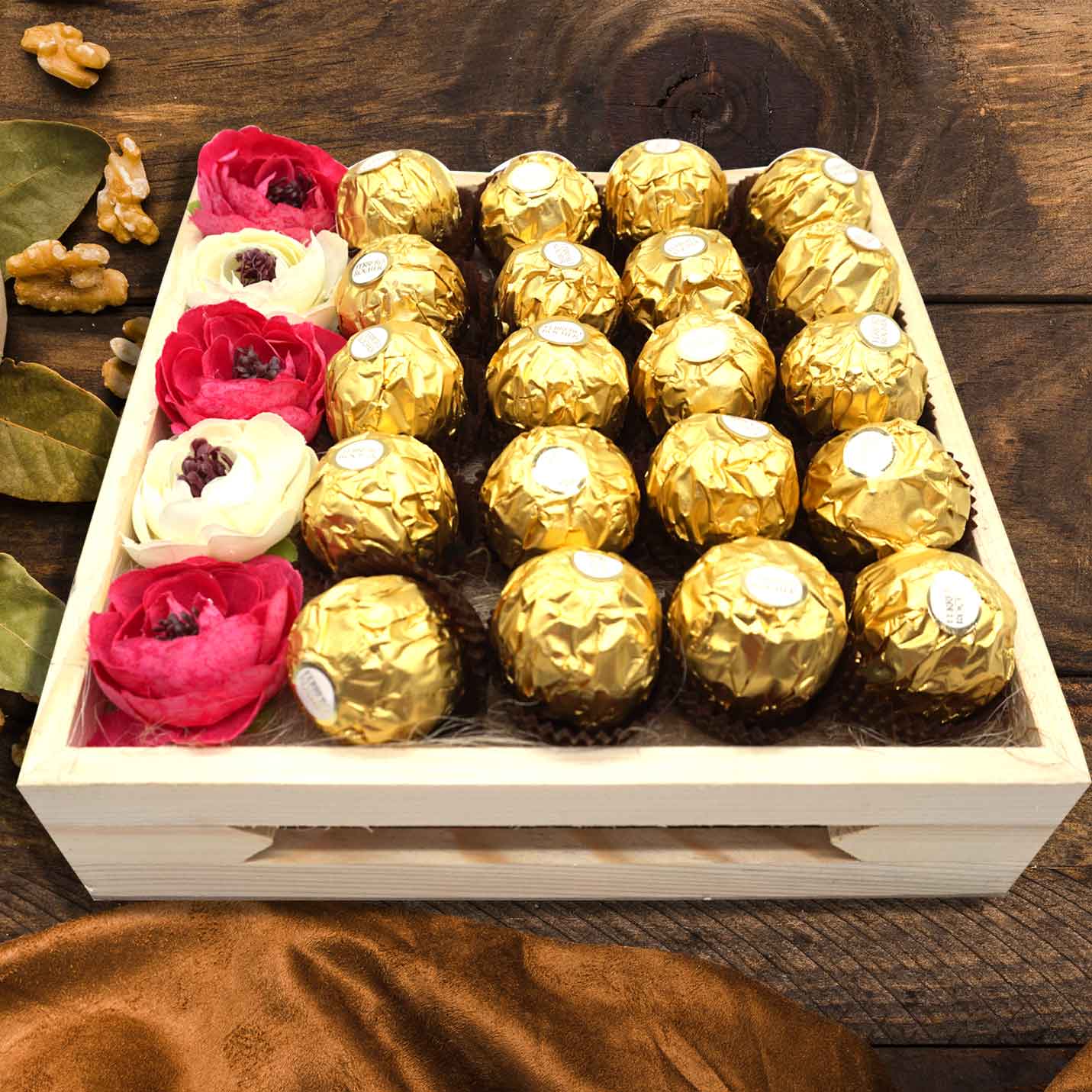 If you are thinking to gift someone who loves to have chocolates, then this sweet tooth chocolate tray is the best one. it contains the Ferrero Rocher, Danish butter cookies, Lindt excellence 70 cocoa, Lindt volmich, Lindt salted caramel, 1 temptation, 1 packet of assorted homemade chocolate, 1 small Cadbury celebration, 1 lotto choco pie pack all are decorated on a wooden tray. This is the perfect gift for a family to cherish.
These are some of the Durga Puja or Navaratri gift ideas that we shared in this post. You can get all these hampers from Presto, just visit their website and choose your favourite ones.