You need to think a lot about the gifts. Nowadays, everyone thinks of gifting something different from conventional ones. We help you find the perfect gifts for your loved ones without hassle. We have everything for your loved ones, from timeless wall frames to wooden plaques. So you say, and we present it. Our manufacturer team tries to fulfil all your needs in gifting purposes, so we have a massive collection of gifts at our conventional and virtual stores. Here are some of the gifts that you can opt for.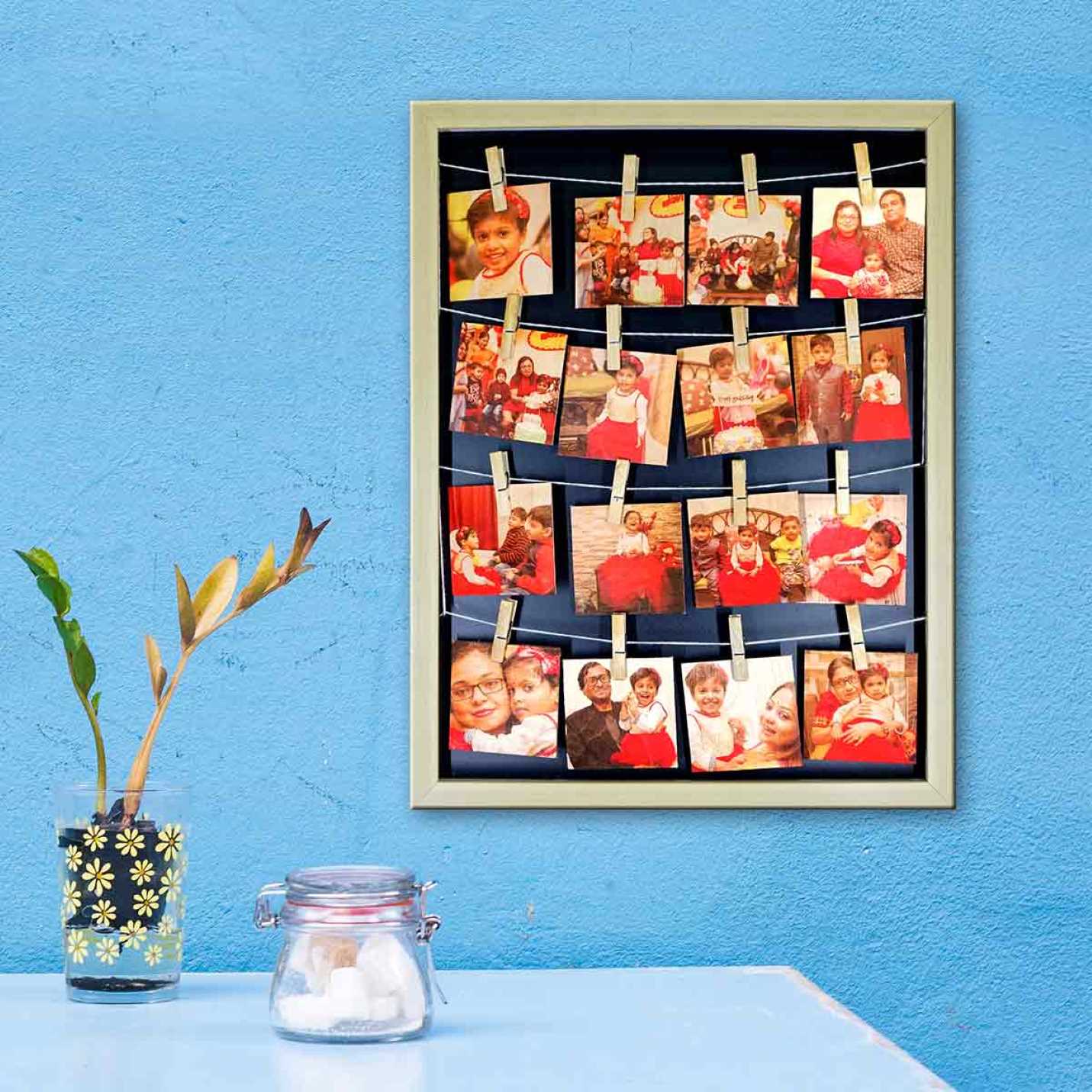 Picture collage – Collages are very much in trend, and we provide millions of templates that you can choose that fit you the most. The collage will make your loved ones nostalgic, and you will cherish that forever. Our picture collages are available in all sizes, and one different variant is available in each category. The price range starts from 999 rupees and goes up to 2835.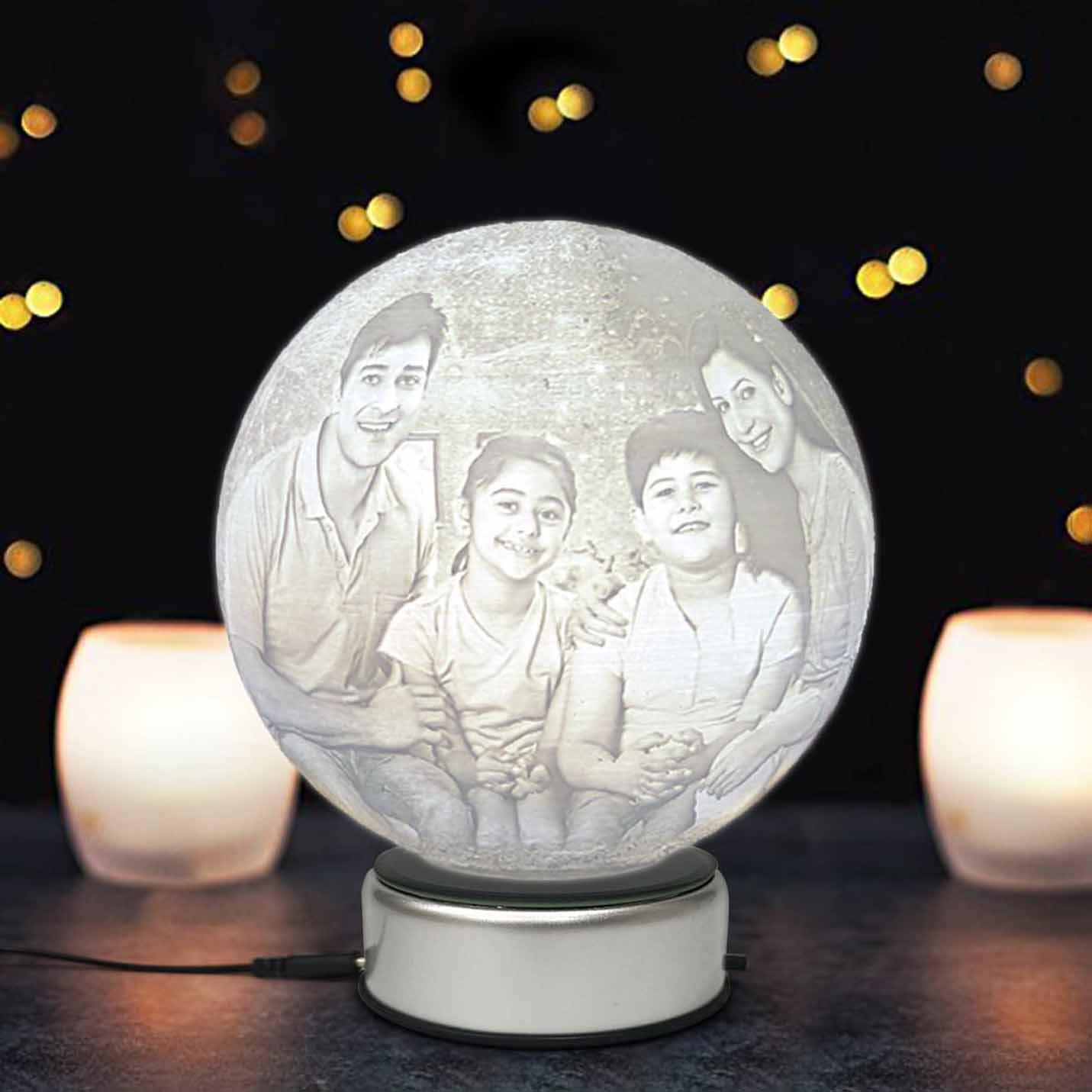 Moon Lamp – We have an exciting gift that you can present to your friends, a moon lamp. The personalized 3D moon lamp ignites your room with light and gives the look and feel of a real moon. You can print pictures on them, and they are ideal for gifting purposes. Non-toxic PLA material is used with high-quality 3D printing. The size available is 14 cm, with prices ranging from 1999 to 2499 depending on the customization.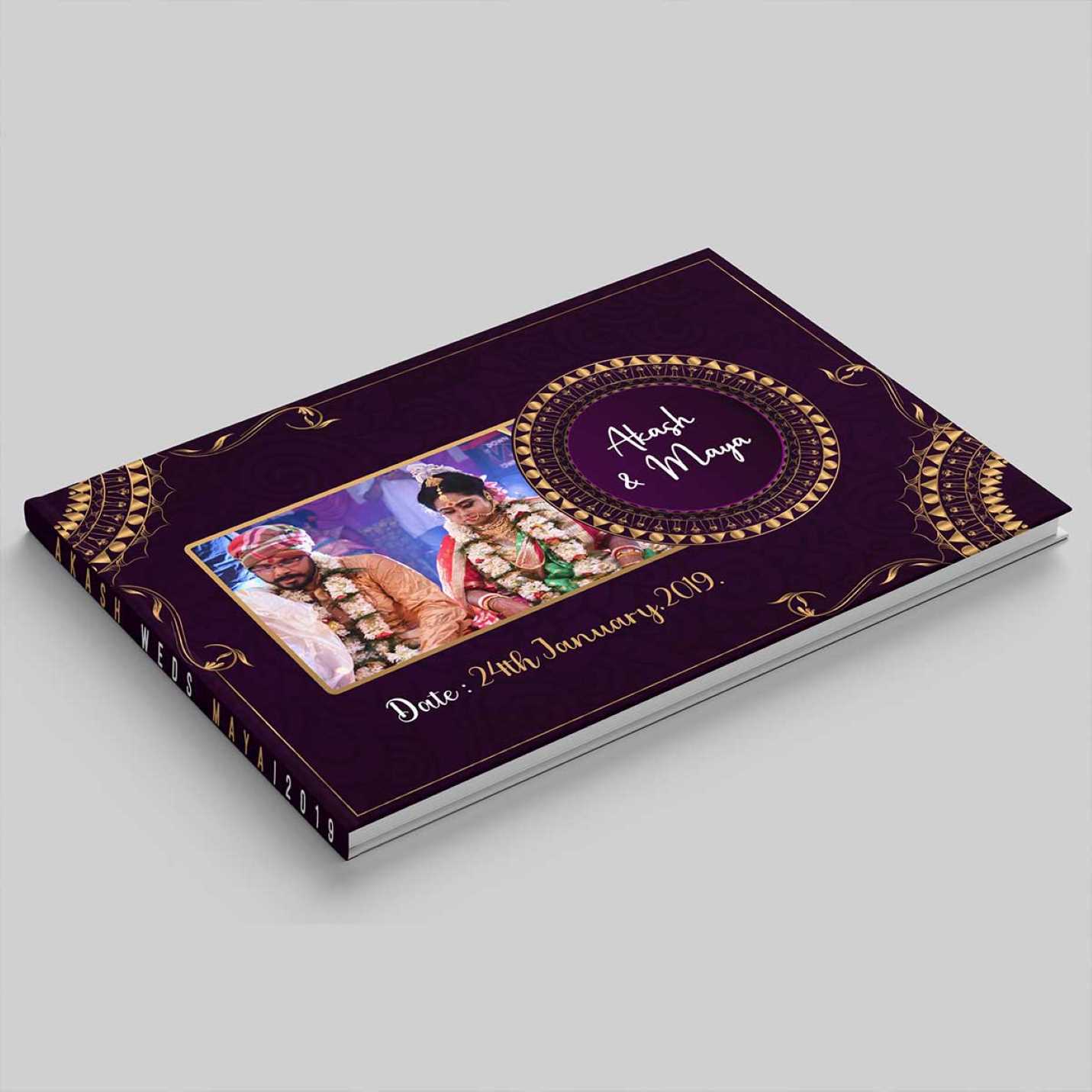 Photo Albums – We manufacture a variety of photo albums at the warehouse. You can check these albums by visiting our virtual store or offline shops. You can choose a customized wedding photography album or a regular album, and we have it all. We use the best quality material that is destruction free. The price of the photo album depends on the customization, and it ranges from 1500 rupees and goes up to 4000 rupees.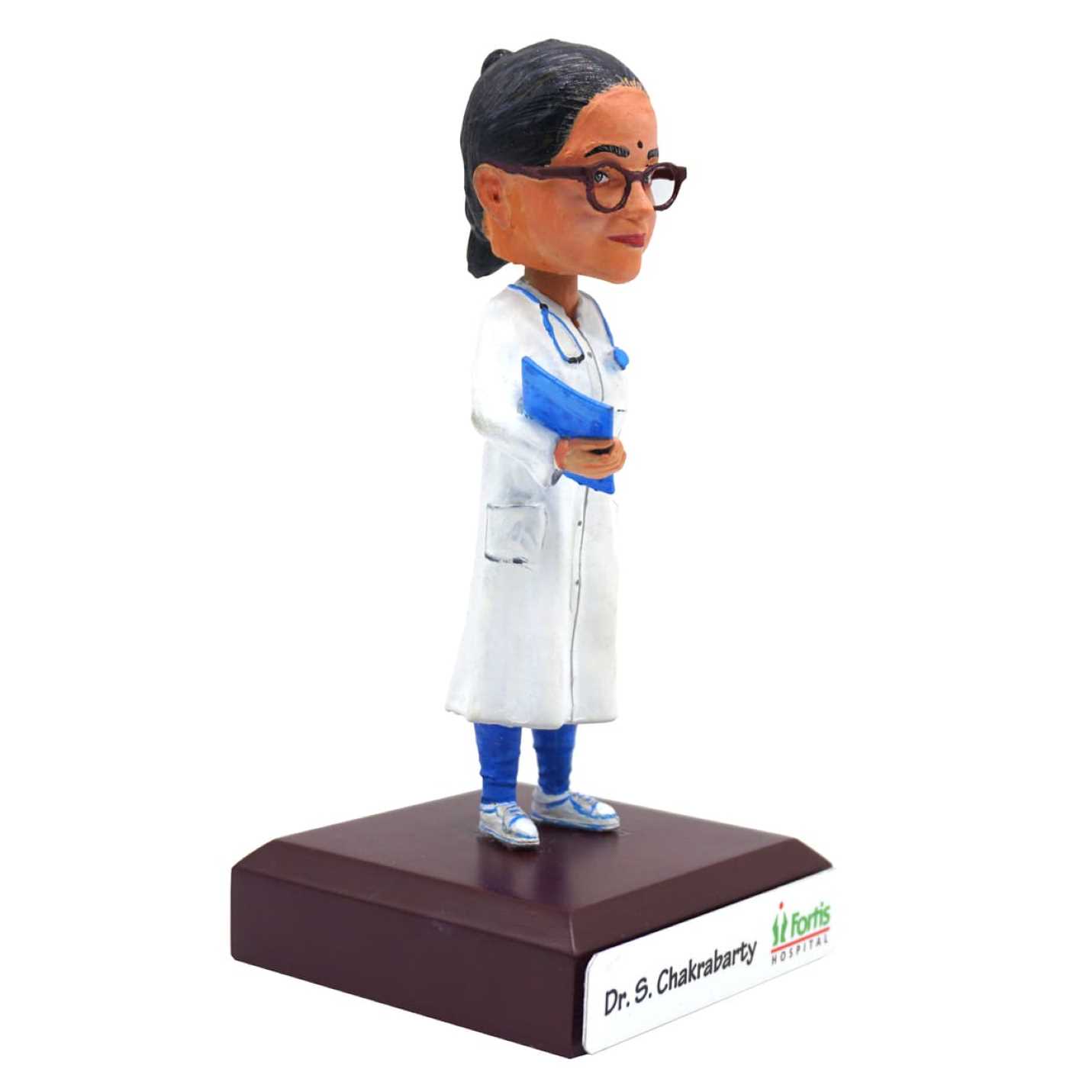 3D miniature models – The miniature models are new in the market and can be used to gift your loved ones. You can customize it by sending us their pictures, and we will turn it into a model. The price of the miniature model is 499 rupees and is made up of premium quality black hardboard. The product height is 8 inches and comes with a circular stand. The pictures are very printed and have a glossy sheen and abstract colour.
Bobblehead – We also have a personalized bobblehead hand-painted and hand-sculpted by our artists. We use premium quality resin, and the bobblehead miniature is mounted on a wooden base. The model's height is 8 inches and comes with a personalized message as a tag. The model price is 3,999 rupees and goes up to 7,999 rupees.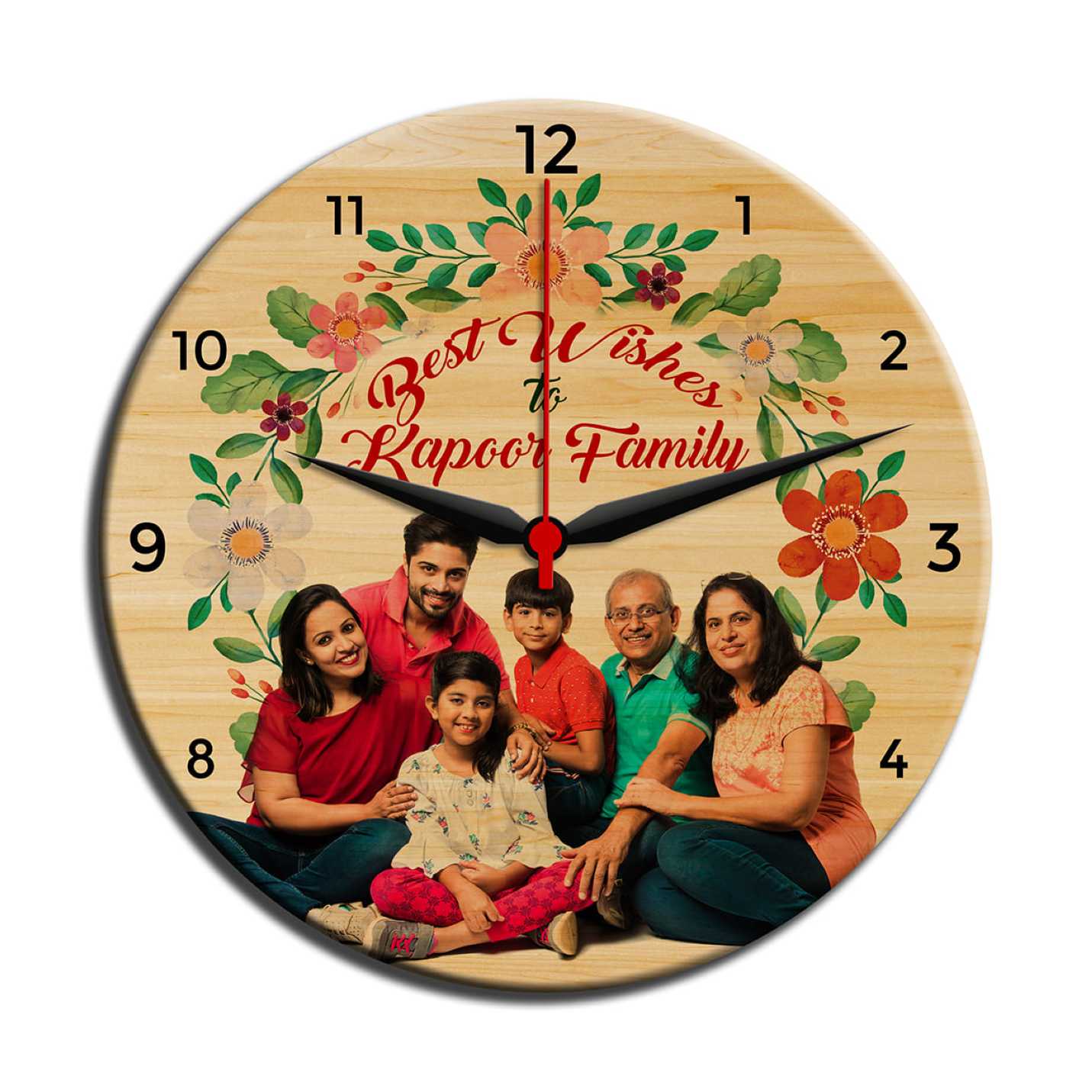 Photo wall clocks– Clocks are present in everyone's homes. Why not personalize a wall clock and gift them to your dear ones. When you give this gift, they will remember you the first in the morning. The photo clocks are made of the best quality glass and are available in various colours. The clock price ranges from 800 rupees and goes up to 1500.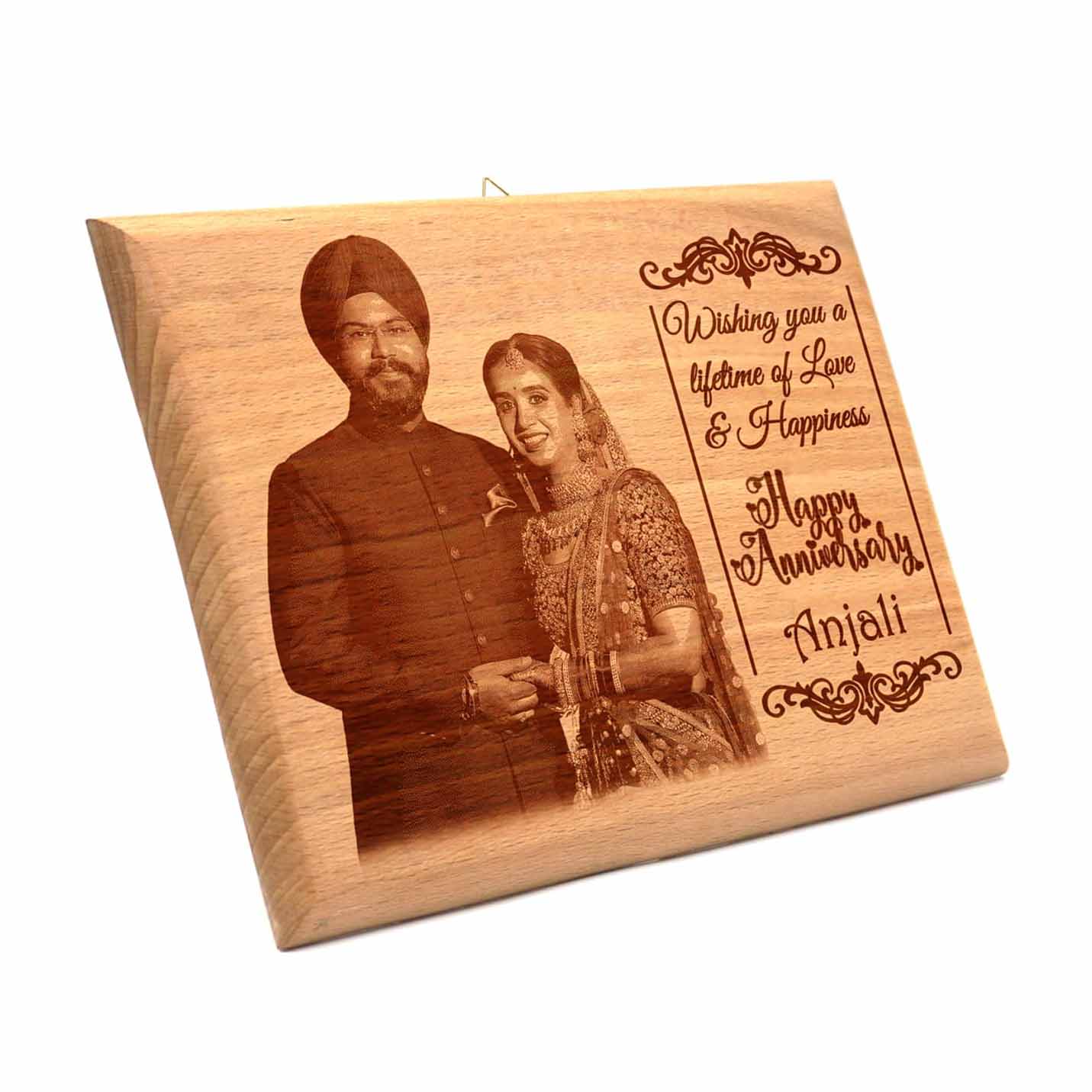 Personalised wooden plaques – Plaques are in huge demand among customers for their gifting purposes. The plaques are best up of the best quality wood, indestructible for over 200 years. The price ranges from 349 rupees, and the sizes are customizable according to your choice. You can engrave the picture of those to whom you are gifting this plaque, and they will love the gift for sure.
Conclusion:
People are treating gifts as the most valuable item in life. Understand your emotions. So, we have personalized gifts that can help you show your love and affection towards the people you care for. The unique collection of personalized gifting items will help you choose the best amongst them and gift it to your loved ones. But you not only present the gift on a special occasion. You can give the present any time to your best people. Visit our store online and choose from a wide range of gifts.