Once in a while, a Birthday of a very special person is approaching and you want to make it extra special and choose a Birthday Gift that will not be forgotten ever . This Special someone could be your love, parents , special friend or anyone else. You know you want to do your best but don't know what exactly to choose as a Birthday gift.
At times like this,  3d Photo Crystal are really the best you can choose. This is one of the most Unique Personalised Gifts available globally. 3d Photo Crystal are a genre of personalized photo gifts that are made of 100% transparent crystal. What's more, you can have the picture of the person (maybe paired with you) inside the crystal using special Green Laser technology. You can add some sweet text, poems along with it.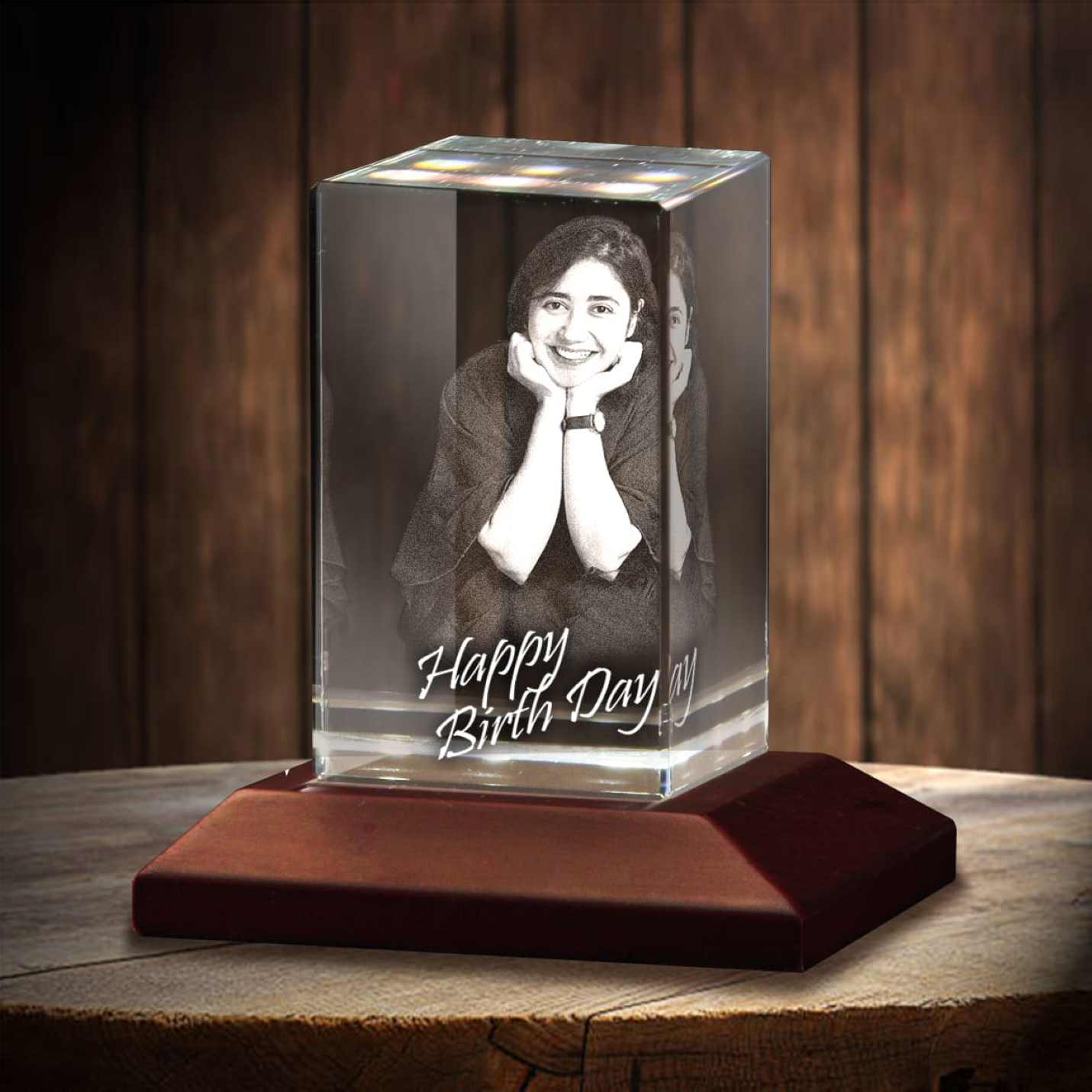 3d Photo Crystal are sure to be the most special birthday gifts that the recipient would get and be sure to receive huge compliments and more next day. Each 3d Photo Crystal comes with a LED Light base on which the crystal is placed. It works like magic to see the image and text just shine inside the crystal.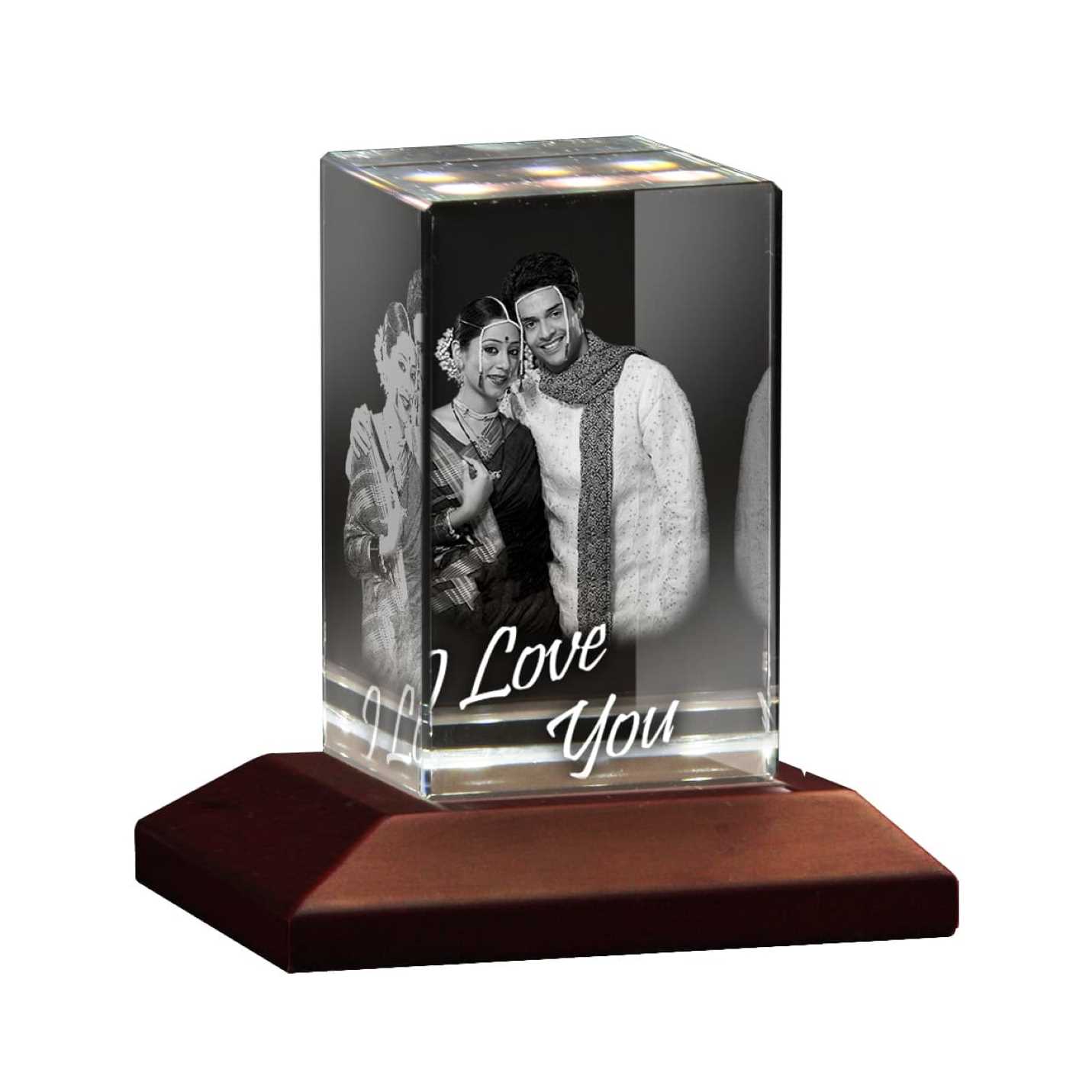 The 3d Photo Crystal used at Presto are imported from Belgium and will never develop yellow tinge or degrade even in 200 years. This line of personalized photo gifts is of top quality and you can be sure that you are choosing the best available.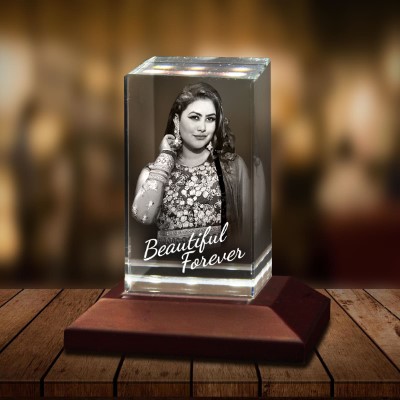 You can choose the 3d Photo Crystal you want from the website, customize it online in easy steps and even choose a Date specific delivery. You can choose the product to be shipped directly to the recipient. Our Online Chat executives will assist you all the way.
This most Unique Personalised Gift come is various shapes and sizes. The Price can range from Rs 500 up to Rs 18000. Of course , larger the 3d Photo Crystal you choose, there will be more space to have the picture and text. If there was ever a time to go overboard with your budget, this one is it. Remember, the product will be cherished for a life time and should fit the bill. Here are some varieties for your ready reference.
As the tagline goes, when the feelings are as clear as a crystal nothing else but a 3d Photo Crystal will do !