Haven't decided yet what to gift your caring boyfriend this Valentine's Day? Think something unique this year! Just come out of the authentic gifting ideas of picking up some random expensive things – watches, wallets, sunglasses, leather belts etc. How about some creative personalized gifts? These customized Valentine Gifts will create the "Wow" effect between you two – you will feel the magic that an expressive personalized gift can create.
Some of the most precious gifting ideas we have enlisted here.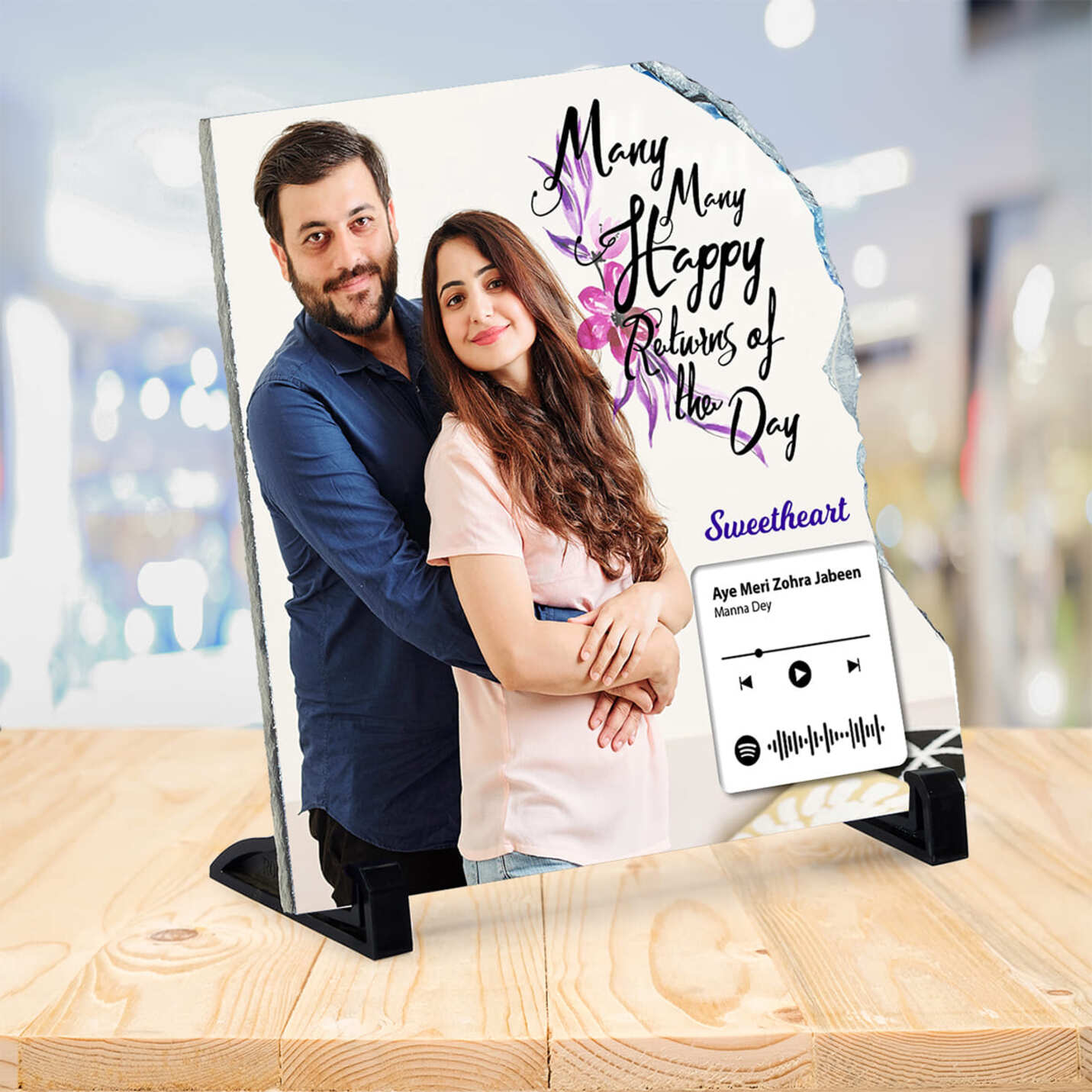 Personalized printable stone:
A hard stone that glows with your loved one's picture on it. Is there any other way to express your eternal love for your boyfriend? Probably not! A 16×16 cm-sized stone is used to print pictures of the recipient. Advanced sublimation technology is used to print such stone plaques. You will receive a permanent print that will last for years just like your love. These pictures cannot be scratched off or removed away.
It could be the ideal product to print your boyfriend's picture on it. You can choose a single picture or a collage of multiple pictures. A personalized text also can be added to it to express your true love feeling for him. Make Valentine's Day memorable for you both with this beautiful piece of valentine gift for boyfriend.
Each of these beautiful stone plaques comes with a stand attached to the base. So, it can be placed anywhere in the room or office desk.
Personalized digital creative scrapbook:
Capture your romantic memories with the man you love in a beautiful customized digital scrapbook. This can be a wonderful gifting idea to treasure your precious memories. Years or days you both have spent together, can be stored here. The 9×6 inches digital scrapbook is ideal for your selfies, travel photos, romantic date pictures and many more memories all along. If a personalized message can be attached with each of these pictures, your boyfriend will love it the most.
This can be easily placed on a bookshelf. The scrapbook is digitally printed with the selected photos you have provided to the creative team. They will provide sufficient space for your handwritten messages on every alternative page. Express your true feeling for the man of your life. Let him know how special he is for you. It is an incredible idea of Valentine Gifts for BF. Summarize all your romantic moments.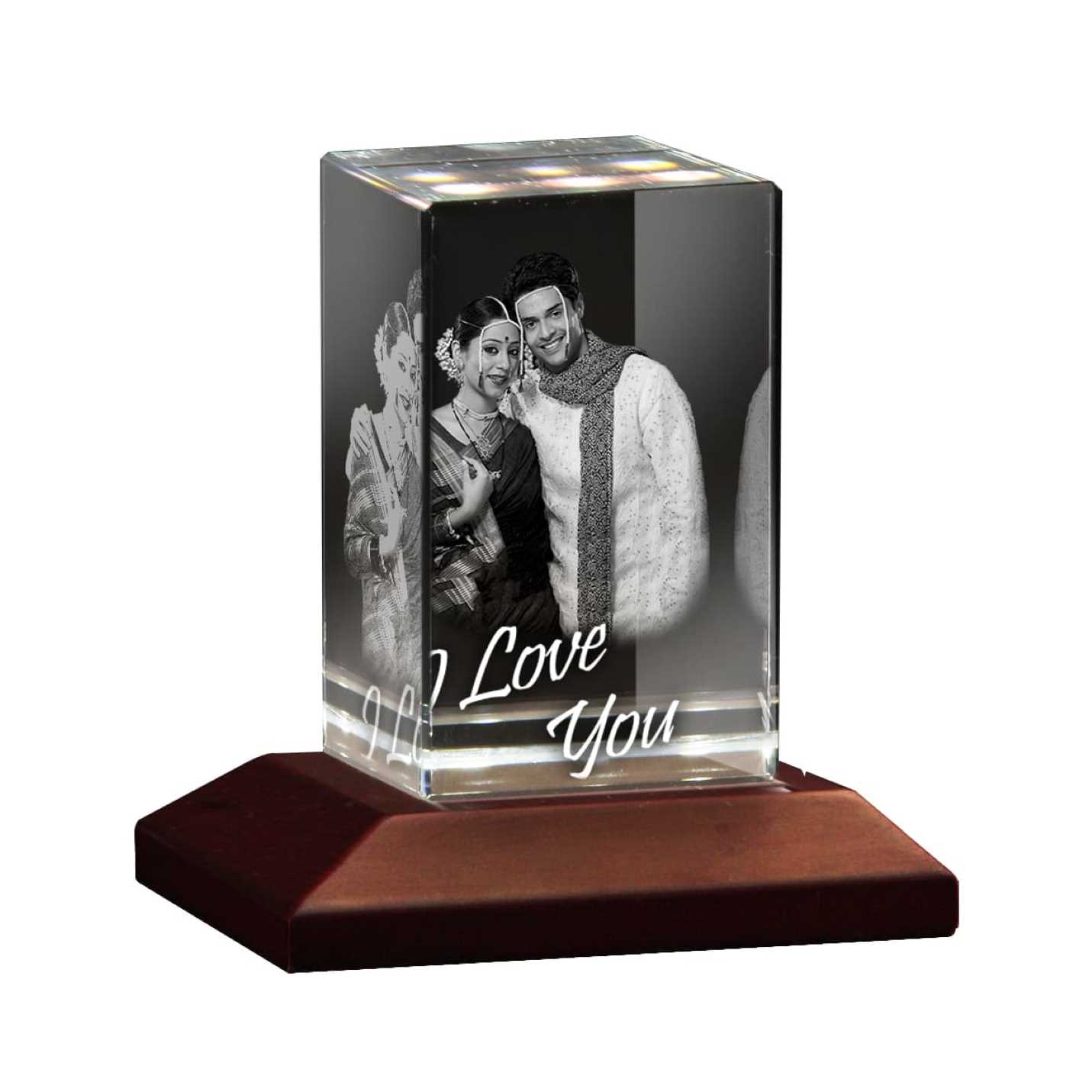 A beautiful personalized crystal for your valentine:
The 60x50x20mm product is made of genuine virgin K9 Class crystals. The 3D engineers convert a normal 2D picture into 3D, engrave it inside the crystal. The latest laser technology is used here. Add some 3D text here on this most beautiful boyfriend valentines day gifts.
This is the perfect way to express your love for your boyfriend with this classy 3D crystal that makes him feel special. Once the light is on, he will feel amazed after seeing the most romantic picture of you both engraved into a piece of crystal. This is a perfect gift that needs to be showcased with ultimate pride.