People have always been fascinated by celestial bodies and astronomical objects. While many of these bodies are invisible to the naked human eye, one of the most beautiful objects that is visible to us is the Moon. Several rumors are going around which claim that it is possible to buy a piece of land on the Moon. The credibility of this is uncertain; however, one should not be disappointed as one can take advantage of Presto's Moon Lamp to enjoy the calmness and beauty of the Moon at the convenience of their doorstep.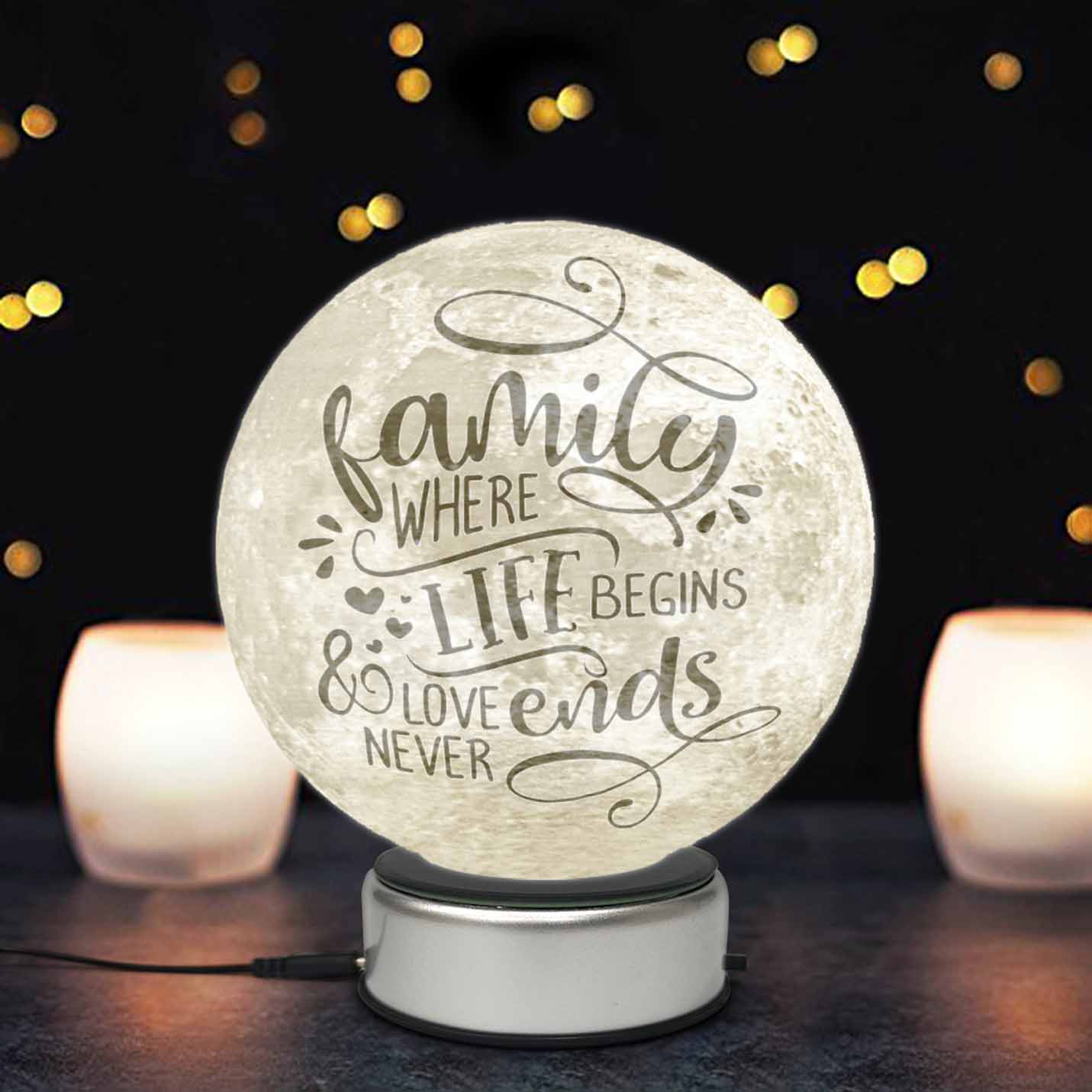 Presto's Moon Lamp is an accurate miniature replica of the actual moon as it is artistically and meticulously created from high-definition NASA images. The quality and the appearance of the Moon Lamp is enhanced due to the bright lighting present inside it, which makes it glow like the actual Moon itself. The lights come in 16 different colors to suit different moods of the user, which can be changed with the tap of one finger. This gives it a very satisfying look and makes it very soothing, enabling it to catch everyone's attention at the first glance.
The beauty of Presto's Moon Lamp doesn't end here. The Moon Lamp is fully customizable and makes for one of the best personalized gifts in the market currently. This is because the Moon Lamp can be completely personalized with your preferred picture and text. As a personalized gift, the Moon Lamp offers a very premium and unique way to express your feelings and emotions. Whether used as a decoration or a table lamp, the Moon lamp sits comfortably on its simple yet elegant wooden base and radiates joy and happiness.
The Moon has been a long-standing symbol of love and romance. Couples can now go beyond simply saying "I love you to the moon and back" by gifting their loved ones Presto's Personalized Moon Lamp. The lamp can have both your picture as well as your message of love. This will surely bring a smile to your loved one's face and give new meaning to your love.