Getting confused to choose a perfect birthday gift for your boyfriend that he will love the most? If you want to buy something traditional that he loves, you will find hundreds of options to buy. But why not choose a personalised gift for him? It will make him happier as these are uniquely designed especially for a particular person. Here, you will get a thoughtful list of personalized gift ideas.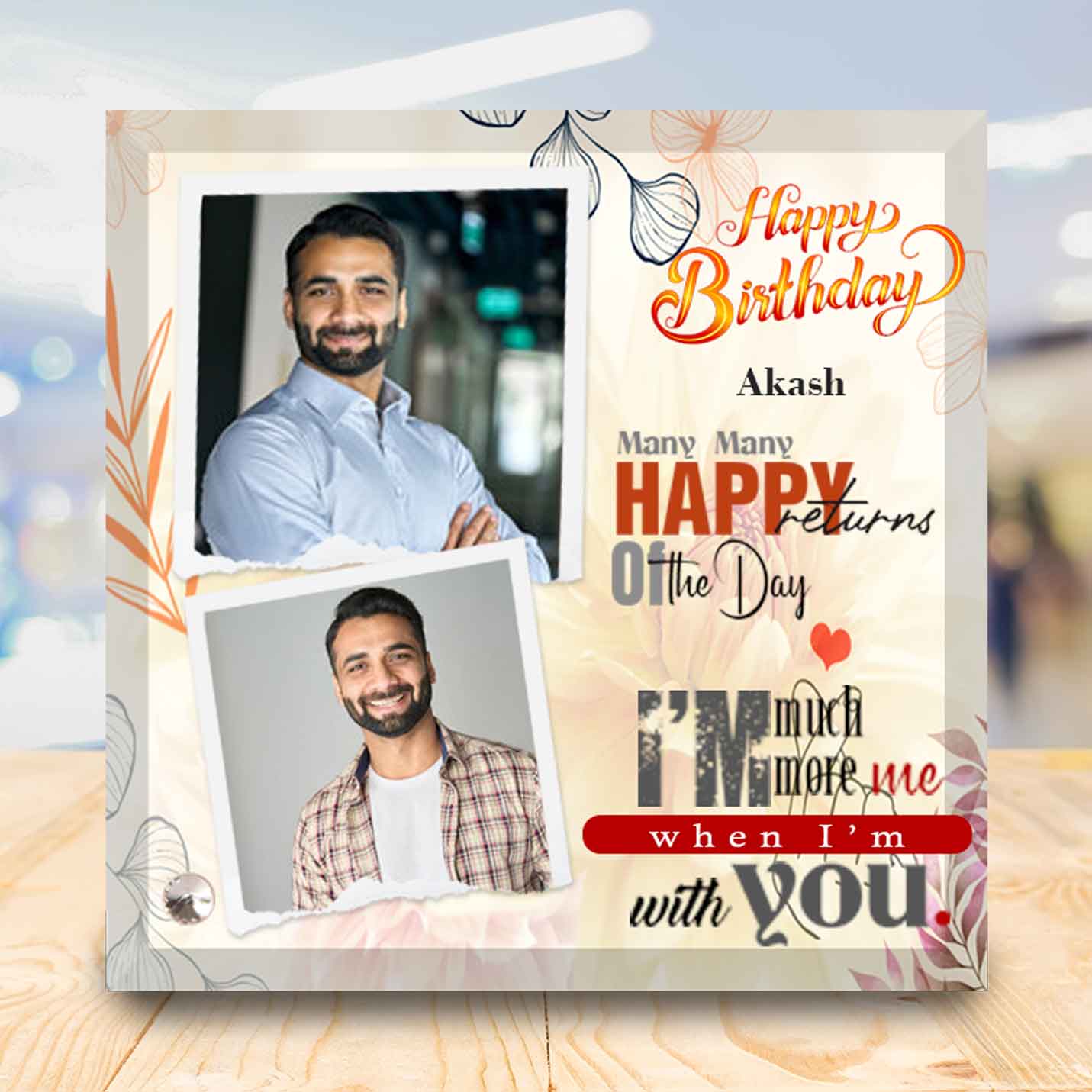 Colour pop birthday cushion:
This quirky colourful birthday cushion reflects the perfect summer vibe. If your boyfriend loves homely comfort and loves spending leisure time lying down on his favourite couch – this personalized birthday gift for boyfriend will serve him the best. It will add vibrant colour to any gloomy corner and can create a bright aesthetic in the house. It will remind your love for him every time he looks at this.
Personalized birthday calendar:
Collect the best memories to display in one place. Choose a subtle and contemporary structure to fit the calendar into any home décor theme. A metal will create a smart look that goes perfectly with the birthday calendar theme. Personalize with 12 photographs of your boyfriend. Otherwise, you can add some romantic touch with couple photographs of your two. This will be a unique birthday surprise that your boyfriend will definitely love displaying.
Personalized Bluetooth speaker:
Looking for something unique for your music-lover boyfriend? Help him groove to his own beats or organize a musical party. A portable Bluetooth speaker is an essential item for music lovers to be connected with the beats while traveling for days or just relaxing in the house. So, think about a unique personalization idea that a Bluetooth speaker can easily adapt. All you need is to buy a speaker with built-in Alexa and a personal picture on it. You will get a warranty card with some added features like Wi-Fi, Bluetooth, Aux-Out port etc. Now, listening to music will be more charming for your boyfriend.
A personalized caricature statute: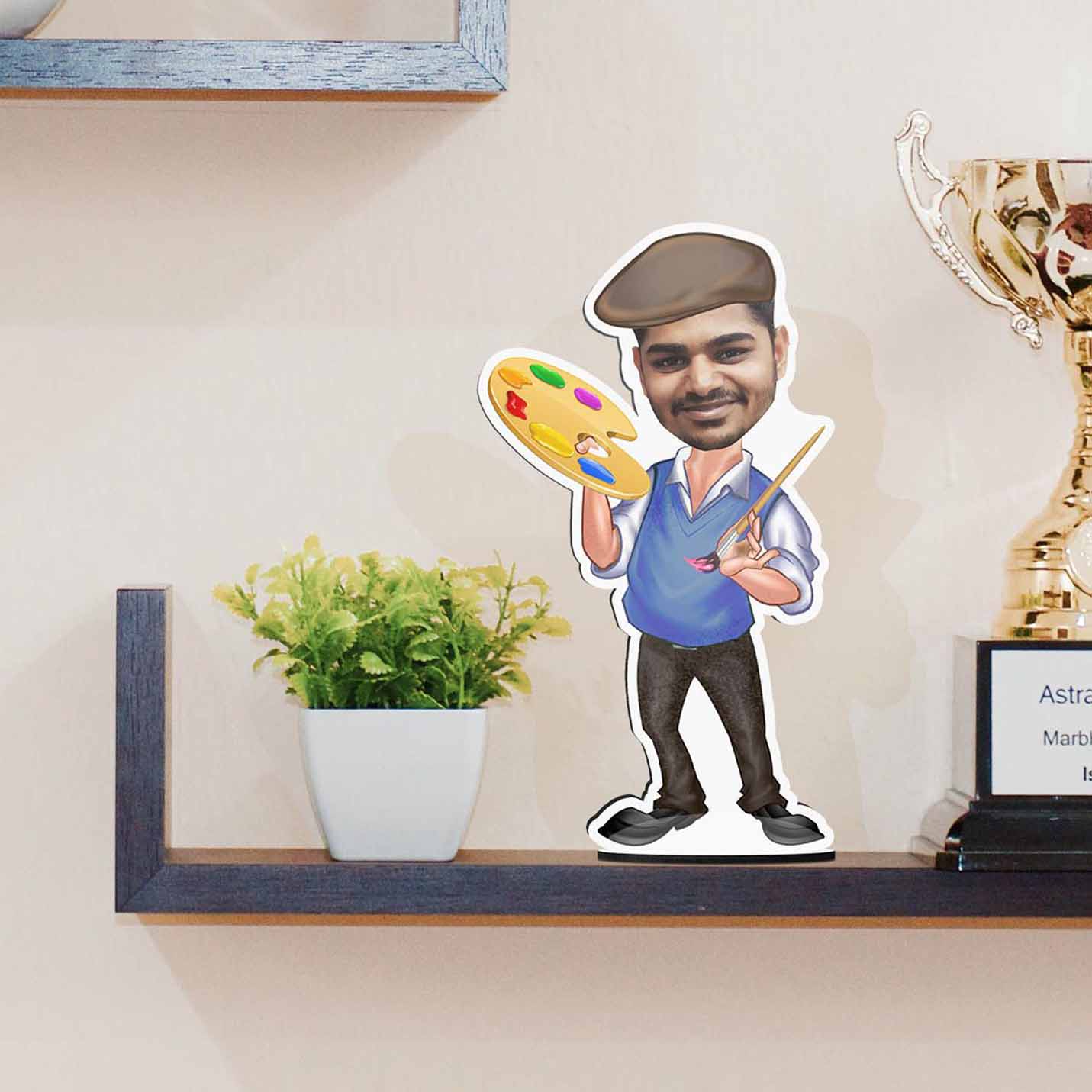 A 2D caricature or a 3D miniature statue is a great option to surprise your boyfriend on his upcoming birthday. It's a miniature replica of your boyfriend that exactly looks like him. You can personalize it with his favourite character's outfits. For example, if he is a Barcelona fan, ask the personalizing artist to make the statue dress like his favourite Barcelona jersey. These statues are attached to a strong wooden base where you can add your personalized text or some quotation to wish him the best birthday ever.
Wooden organizer for your boyfriend: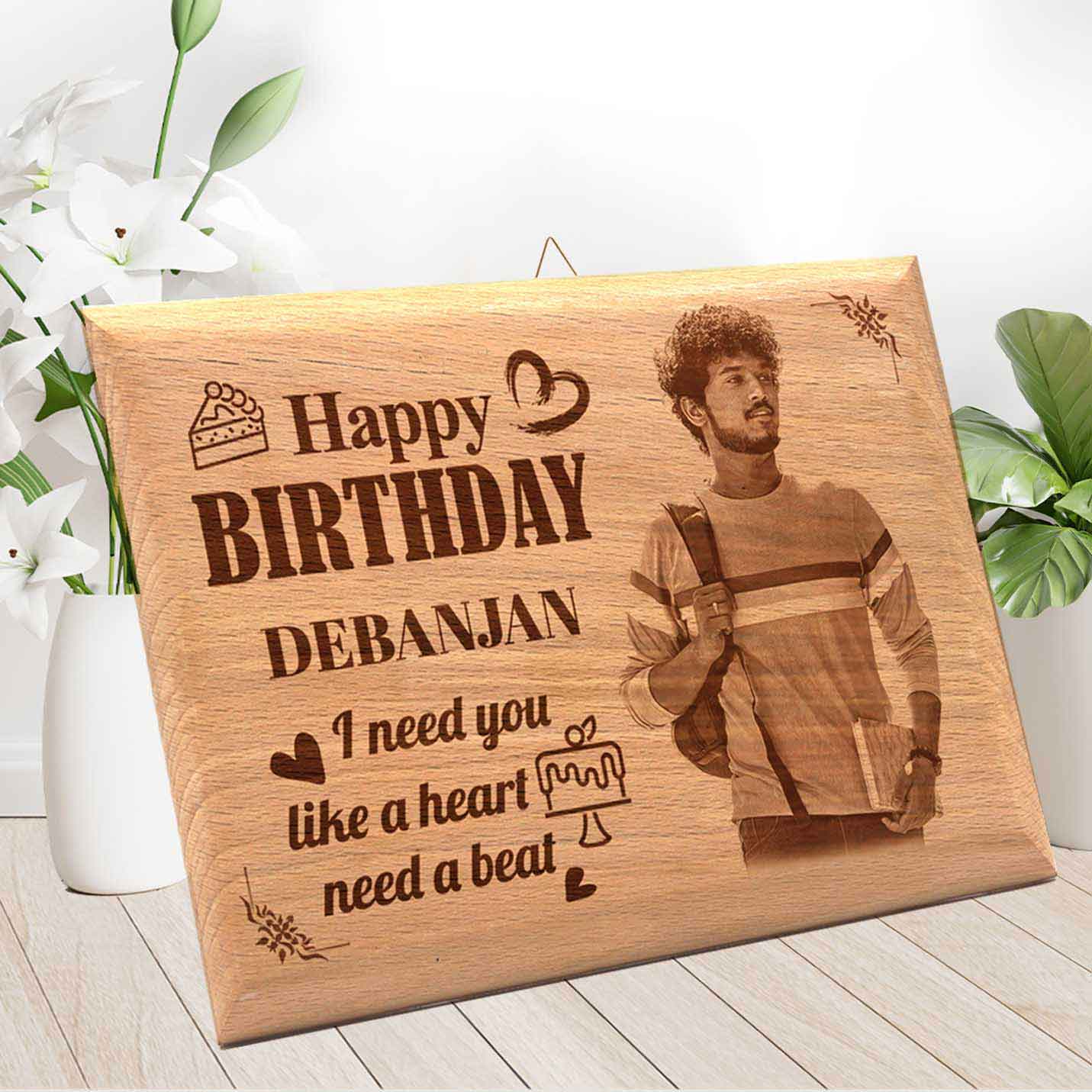 When you are looking for a unique personalised gifts India, a classy wooden organizer for his accessories can be an amazing gift for his birthday. Modern men love to dress well and can take care of their own accessories perfectly. Such organizing boxes come with multiple slots to keep his watches, calf links, tiepins and fancy ties within. Personalize it with his name which will be engraved beautifully on the wooden lid.
Now, it's up to you to choose the right gift keeping his choices in mind.