Diwali, the colour of light is knocking at our door. Diwali is the most beautiful and vital occasion in our culture. We celebrate Diwali with our family, relatives and friends.
The lights, the dia and the sound of firecrackers make the event more aristocratic. But with all this, don't forget the Diwali gifts.
At the time of Diwali, everyone expects a gift. A gift of love, affection, and celebration. We generally give gifts to each other. Have you still decided on the gifts for Diwali? If you don't still have any ideas, the article will provide the best Diwali gifts ideas.
Let's find out the 7 Diwali Gifts for Friends & Family
Friends and family are the most essential elements in anyone's life. And especially on Diwali, we try to present the best gift to our friends and family. You can choose the following gift item from India's best online gift shop, "Presto". Buy thee from this online portal and wish special people a happy Diwali in advance.
Personalised Perfume
On this Diwali, you can present a personalised perfume to your friends. An aroma always has a special meaning. The fragrance of smell can give a more festive occasion on this auspicious night. It is special "Edu De Parfum". Put the name of the users on the perfume bottle. The perfume will come in a fantastic glass bottle. You can give this perfume to your extraordinary friend this Diwali and share a special moment.
Full HD Color Custom Shaped Personalised Wooden Name Plate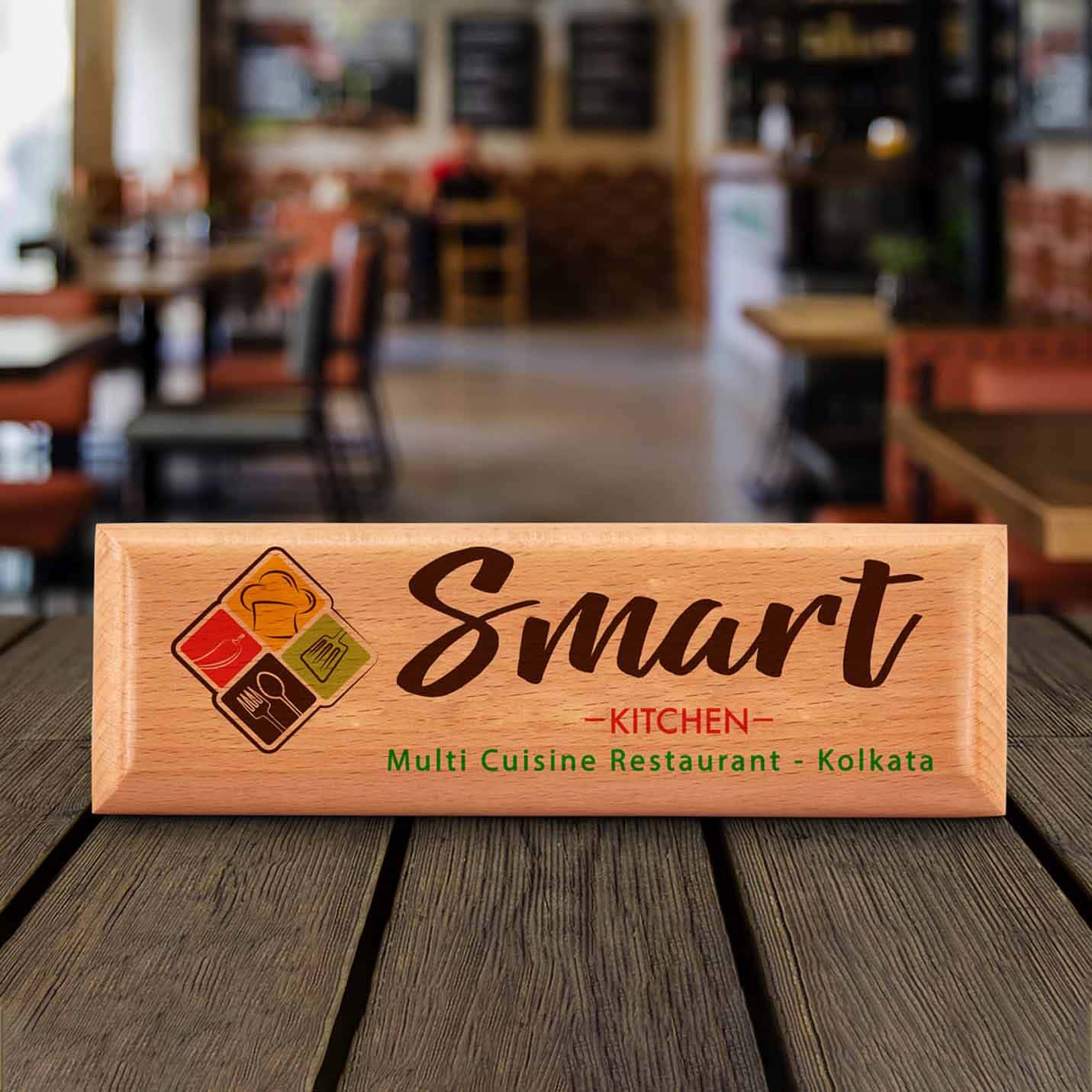 House is the most essential element in our home. We decorate our house during Diwali time.
We adorn the house with various colourful dia and lights. We also used to have new paint on the Diwali moments. Why not buy a new nameplate this Diwali.
The gift items will give a special feeling to your family also. The size of the nameplate is 12*4 inches. You can do some customisation on this gift item.
On the nameplate, you can print the name of the family members or the house's name. The UV printing technology will give the long-lasting effects of the nameplate. The print has fade-proof protection for 200 years. Quite amazing!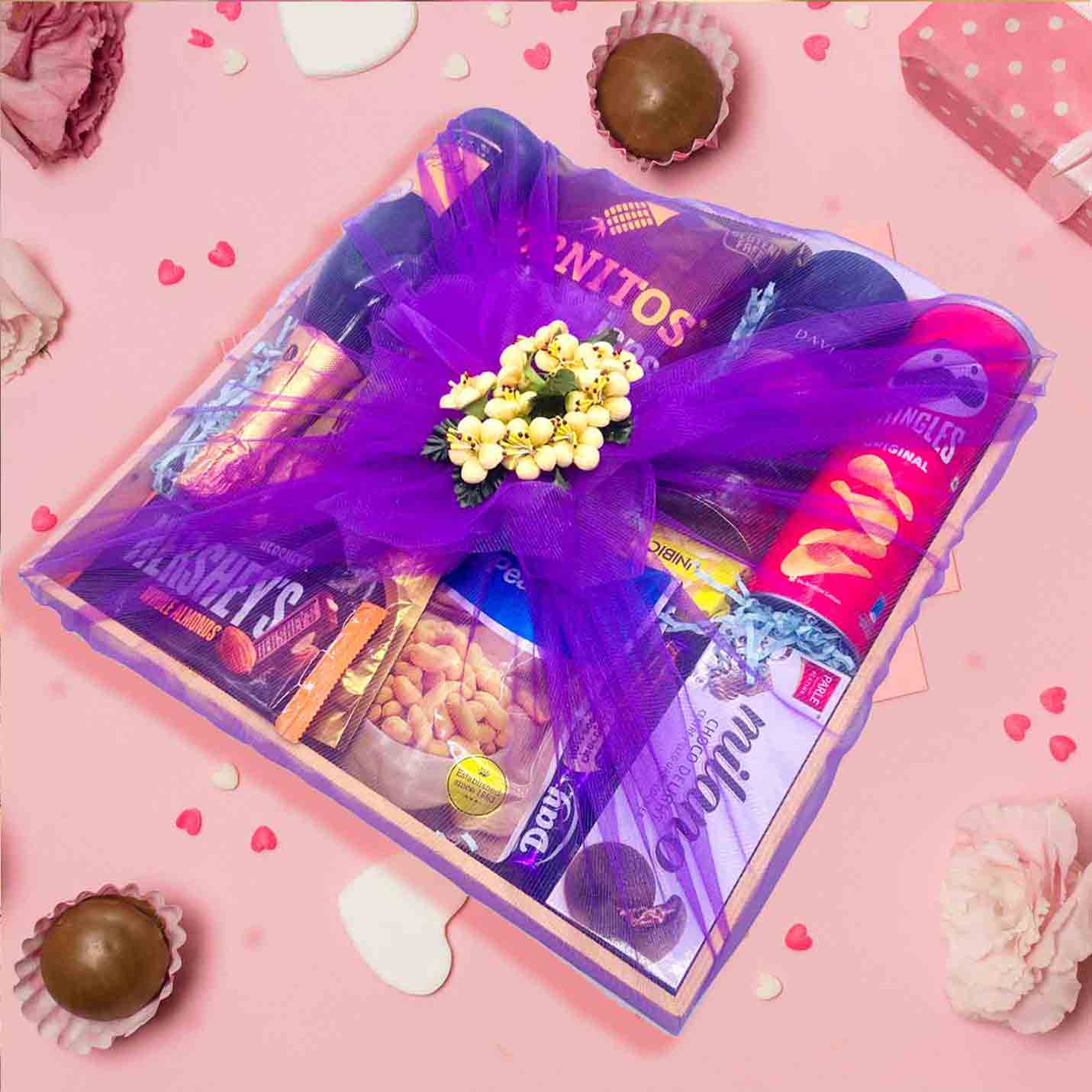 Diwali means exceptional food, sweets and juice. You can choose some juicy items as your Diwali gift hampers your family. The thing will carry particular juice. You can share this gift item with your family.
The gift item will have many tasty juice items as your Diwali gifts. The gift hamper will carry unique and delicious juice items like sparkling fruit juice, imported coffee and dark chocolate. But the list does not end here. There are many more items that can amaze you and your family.
The wooden tray will carry Milano cookies of Milano, pringle chips items, tong garden salted peanuts, nachos chips and unibic biscuits. This Diwali gift hampers the attention of many on this Diwali.
Exquisite Dry Fruits Tray
You can also present exquisite dry fruits to your family or friends during Diwali. The dry fruits have a special meaning during Diwali. For this reason, many people use to present the dry fruits item on this special occasion.
This dry fruit tray will carry many unique dry fruits such as dried kiwi, dried apricots, special dates, almonds and dried amla candy. The amount of each item is nearly 200 grams. A specially decorated tray will carry all the dry fruit items.
The sweet tooth chocolate tray can make anyone's Diwali more colourful. It is a special gift for an auspicious occasion. Most importantly, you can present this gift tray to anyone.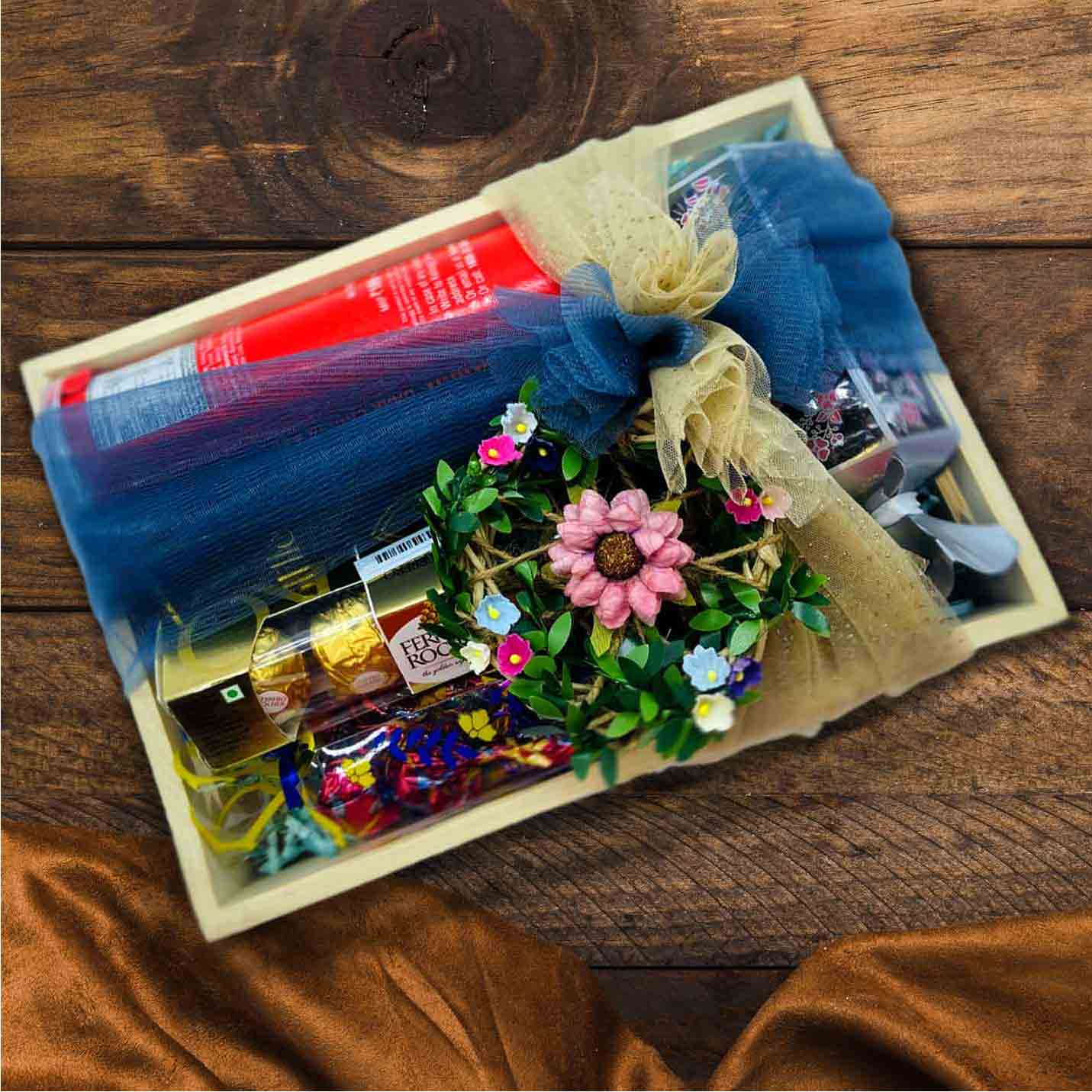 The gift tray will carry special chocolate items such as Lindt Volmich, special homemade chocolate, Lotte choco pie pack, a small Cadbury celebration and temptation, danish butter cookies and many more.
Special Hamper of Imported Snacks
The Diwali gifts can't be completed without snacks. For this reason, buying the snake item for your family and friends is essential. You can buy the special hamper of imported snacks item this Diwali
This gift basket will carry special snack items like Makino corn twist pizza, rostaa trail mix, rostaa morning berries, 4700 bc gourmet popcorn, and non-alcoholic wine.
Sand Carved Beer Glass for Friendly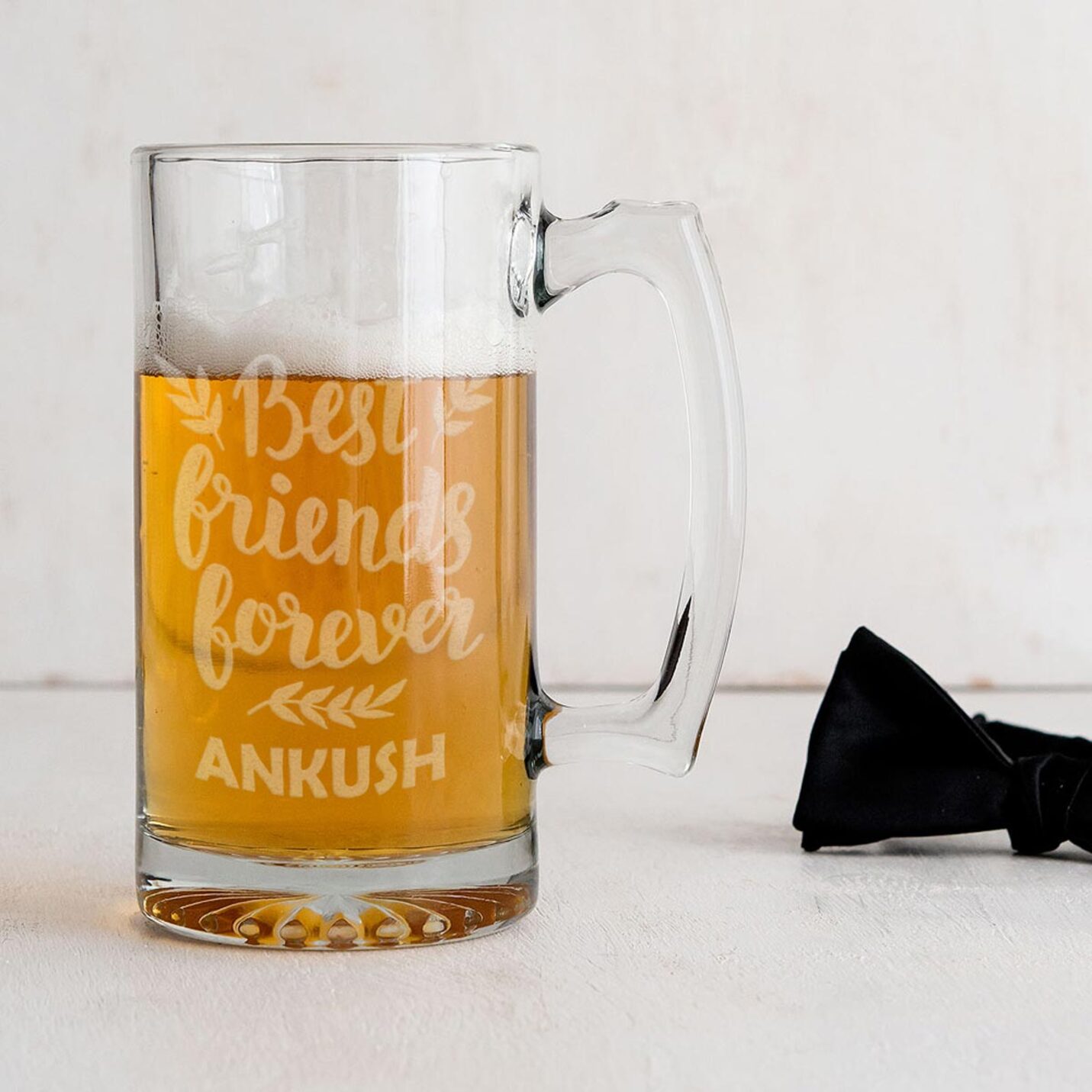 You can give your friend a special sand-carved beer glass this Diwali. The size of the glass is 6*3 inches. You can also make this Diwali gift more customised by putting your friend's name on the glass with a happy wish this Diwali.
Above are the unique Diwali gifts ideas for you. You can select and buy any gift item and present your friends and family to make Diwali more memorable.