Efficiency is the keyword when it comes to any work space. Each organization strives to achieve maximum productivity in minimum time. After all , that is the only way they can remain ahead of the stiff competition. While core competence is very important in whatever we do, there are always small aides and accessories that help achieve higher efficiency. One such small tool are rubber stamp. Yes, this small and mostly insignificant product can save us from writing the same thing multiple times. In fact, the slogan of one company is "If you write it more than twice a day, rubber stamp it!".
There is also this issue about making a good impressions in all walks of life and especially in professional space. Gone are the days when offices used to do with age old Rubber Stamps which give illegible smudgy impressions. These days, good quality Pre Inked Stamps and Self Inking Stamps are available whereby you don't need a separate stamp pad and at the same time achieve print like razor sharp impressions, each time. One stamp lasts for tens of thousands of impressions and can be refilled.
Making Stamps online is easier and also have it delivered in couple of days anywhere in India.
Office Rubber stamps can be of various types as follows :
Company Name and Address Stamp :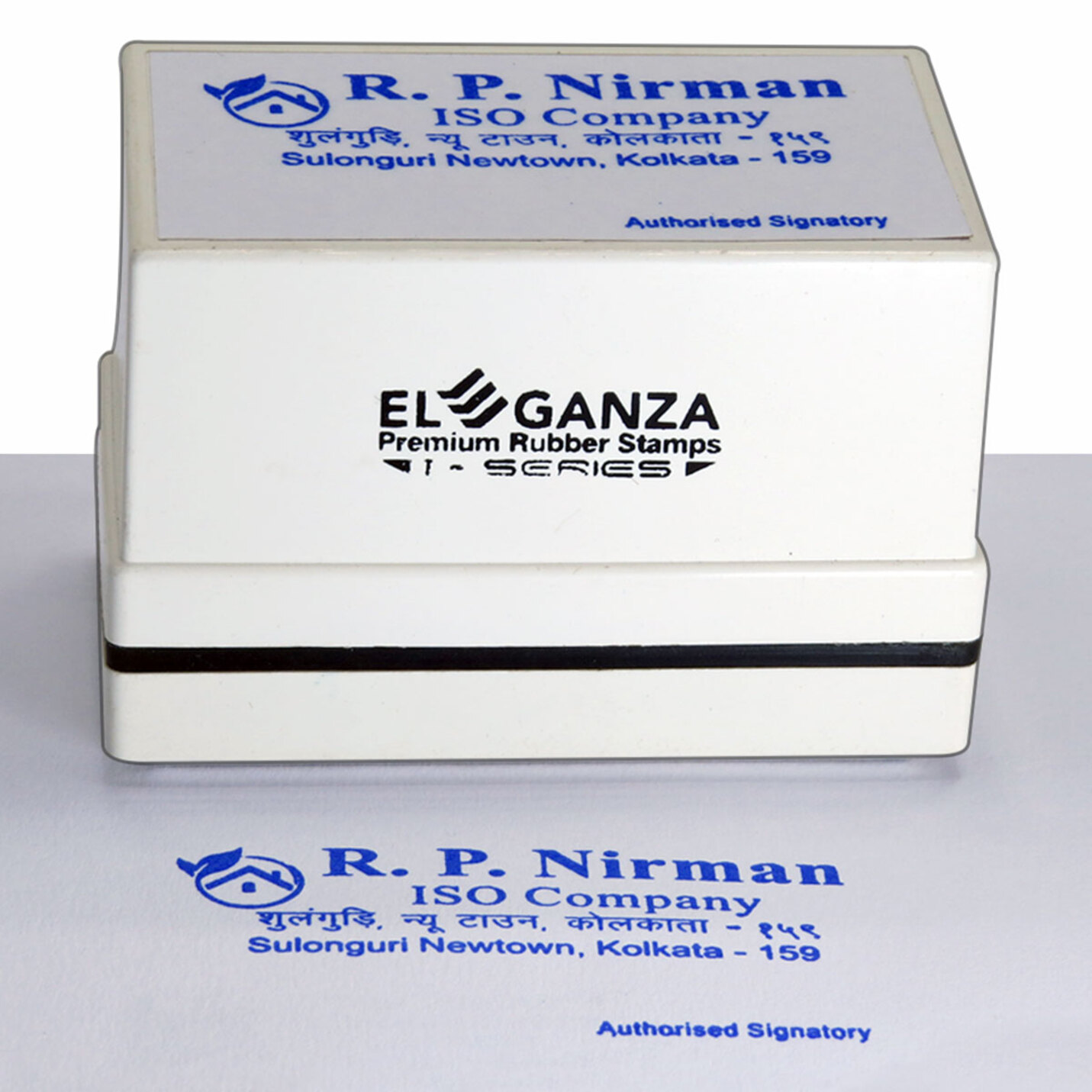 Businesses need to write their Company Name, Address, CIN, Gst No etc at numerous places like envelopes, forms, letters etc. They all have Pre Inked Stamps or Self Inking Stamps so that this repeated writing can be avoided and print like impressions may be achieved.
Dater Stamps :
We all deposit CASH and Cheque in the Bank wherein the Bank clerk puts a stamp on the pay in slip which has date in between and some fixed matter all around. These are Date Changeable stamps or Dater Stamps. Dater stamps are of two types : Self Inking Dater Stamps and Dater Stamps. No separate Stamp Pad is required in the former while a separate Stamp Pad is required in the latter.
Printing Kits :
There are always times when we need an Urgent Rubber Stamp maybe on a weekend and all Shops are closed. Or maybe you need a Rubber Stamp when in travel. At times like these, the Printing Kit is a great savior. These have letters and stamp pad in it so that you may compose any stamp matter yourself in a matter of minutes. Each office should have a Printing Kit as part of its Rubber Stamp collection.
Pocket Stamps :
This is another must have for businessmen and executives on the move. Pocket Stamps are available in the Pre Inked Stamps as well as Self Inking Stamps categories and come in various sizes to suit your requirement.
All the above products are great friends of any organization and its easy rubber stamp making online.